---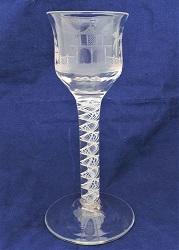 Georgian Love of Chinoiserie An Engraved Bowl Opaque Twist Wine Glass circa 1760
Wednesday 21st October 2020
The apparent love for all things in Chinoiserie style in Europe and elsewhere in the early 18th century was popularized by the influx of Chinese and Indian goods brought by English, Dutch, French, and Swedish East India Companies. The desire for Chinese porcelain, decoration, furniture and style was assisted by…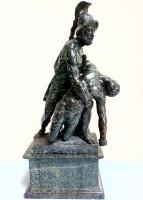 More Superb Grand Tour Serpentine Sculpture for sale!
Tuesday 13th October 2020
Another excellent antique verde Prato serpentine classical sculpture 64 cm high.An exquisitely carved museum quality Victorian Grand Tour serpentine group sculpture of the so-called "Pasquino Group" or Ajax Carrying the Body of Achilles, also known as Menelaus Carrying the Body of Patroclus. This sculpture is a reduced copy of the…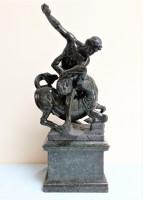 Superb Serpentine Sculpture Grand Tour Statuary for Sale!
Thursday 8th October 2020
If you think that you are having a bad day, it is not as bad as the one Nessus is having! An exquisitely carved museum quality Victorian Grand Tour serpentine group sculpture after Jean de Bologne (1529-1608) of Hercules (Heracles) slaying Nessus the Centaur. This important serpentine group is based on…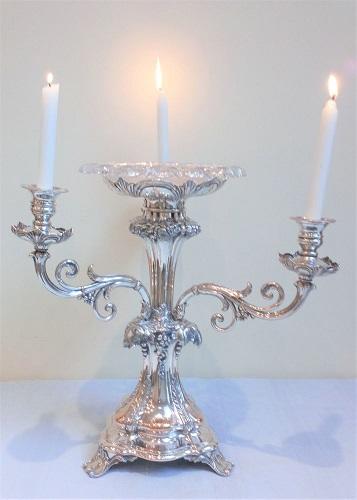 In preparation for Christmas why not super sparkle your dining table with this centrepiece!
Saturday 3rd October 2020
In preparation for Christmas why not super sparkle up you dining table with this beautiful and impressive early Victorian antique fluted and foliate silver plated centrepiece with a central cut glass epergne and three removable arm candelabrum dating from around 1840.This is an exquisite quality highly decorative and useful item…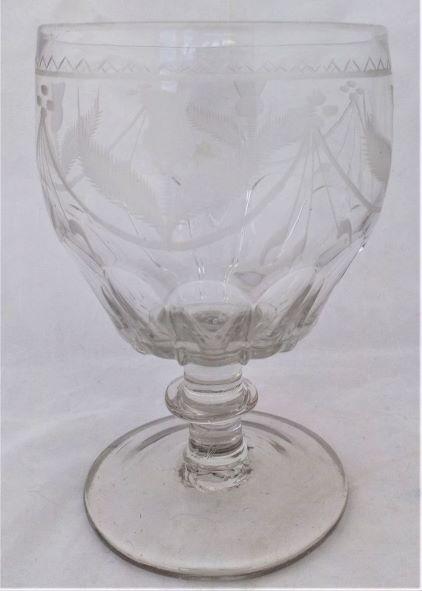 Finally Returning after Lockdown! Some of our Old Friends are now Stock!
Thursday 1st October 2020
After a long absence from Covid 19 lockdown and threat avoidance we emerge with some of our old family friends now part of our stock for sale. This is a beautiful Georgian petal moulded glass rummer with engraved thistles and swags circa 1800. Any drink tastes even better from this…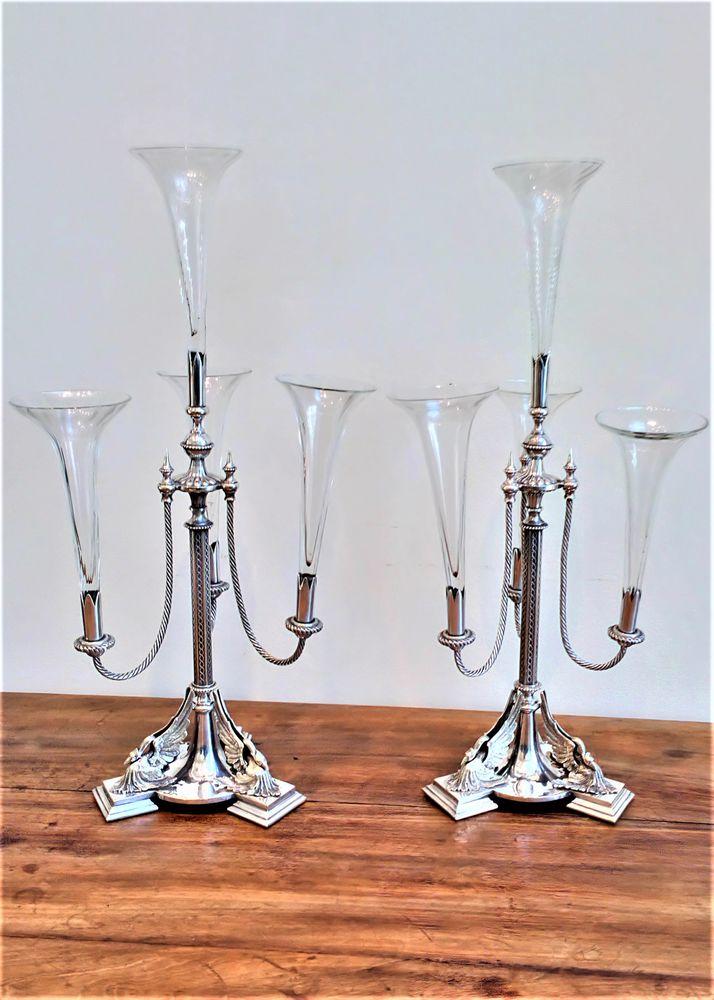 Improve your Dining Table Sparkle with a Pair Silver Plated Epergne Stands With Phoenix Mounts and Glass Trumpets
Saturday 14th March 2020
Sparkle up you dining table with this pair of beautiful quality mid Victorian neoclassical cast silver plated three-branch epergne stands, with three applied Phoenix mount decorations. (Some collectors may call these Griffin, Griffon, or Gryphons or even possibly swans but, they have crested heads and curved or hooked beaks). Each…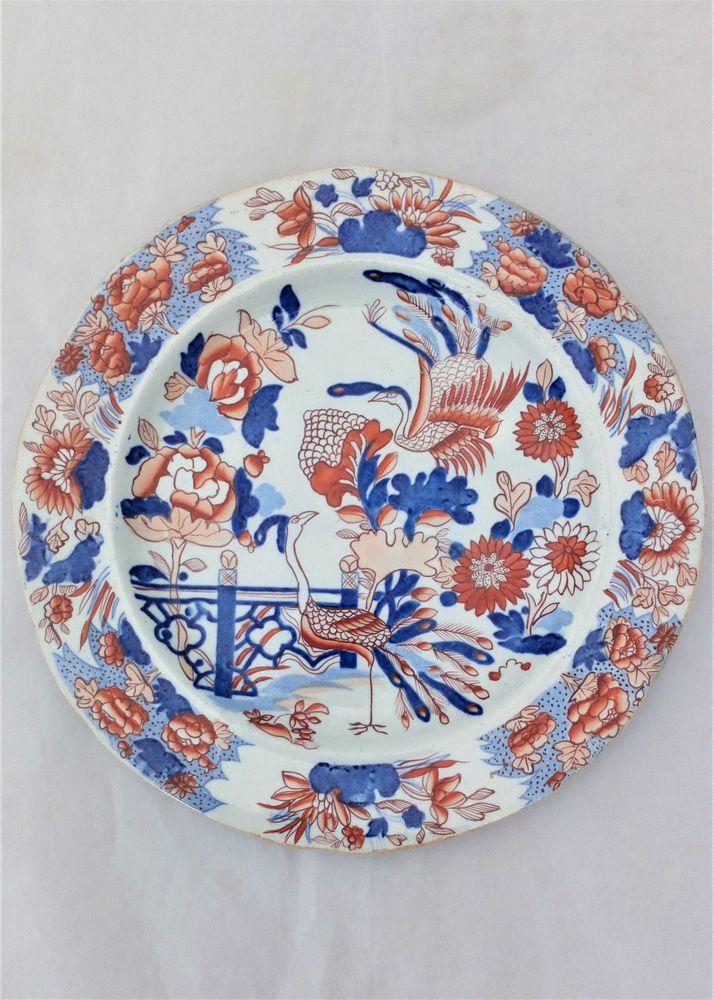 Mason's Patent Ironstone Plate Golden Peacocks Pattern Transfer Antique circa 1815
Sunday 8th March 2020
Added to our latest stock is this very attractive antique ironstone lobed round shaped dinner plate by the renowned English maker, Mason's and with their early impressed line mark: "MASON'S PATENT IRONSTONE CHINA" on the base. This plate dates to 1813 - 1820 during the Regency period in the UK.…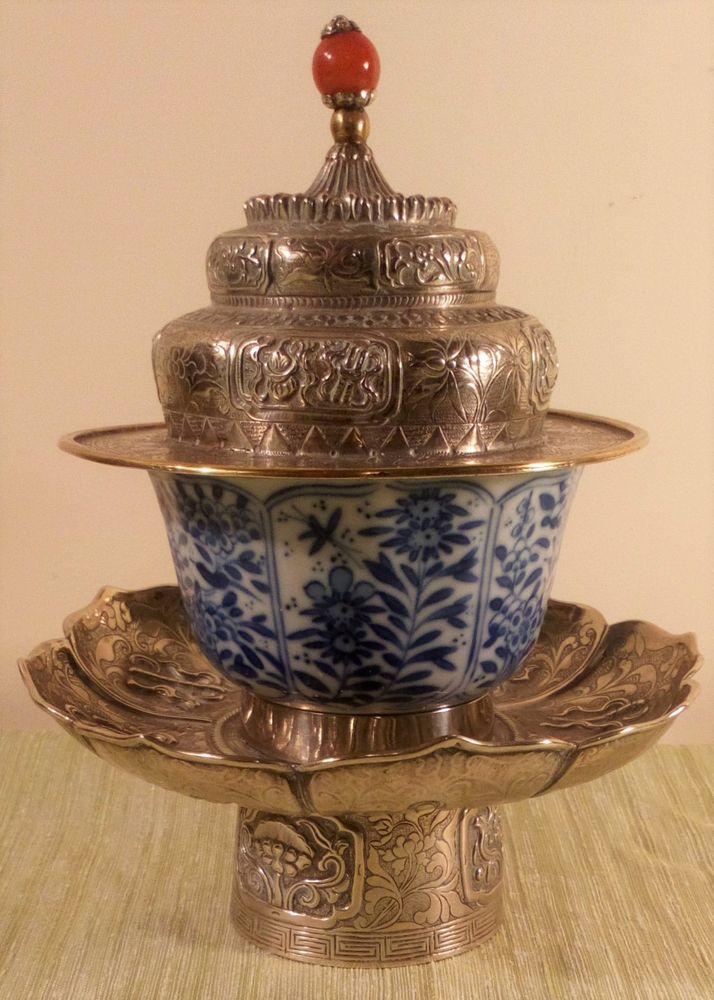 Tibetan 19thC Tea Bowl Stand and Cover Kangxi 康熙 Porcelain Bowl Antique 18th
Saturday 29th February 2020
An antique Chinese Kangxi blue and white porcelain tea bowl with an antique Tibetan embossed and chased white metal stand and cover. Such cups and covers were used in Tibet by senior monks (Lamas) and aristocratic families usually for drinking tea. Some collectors may possibly refer to this item as…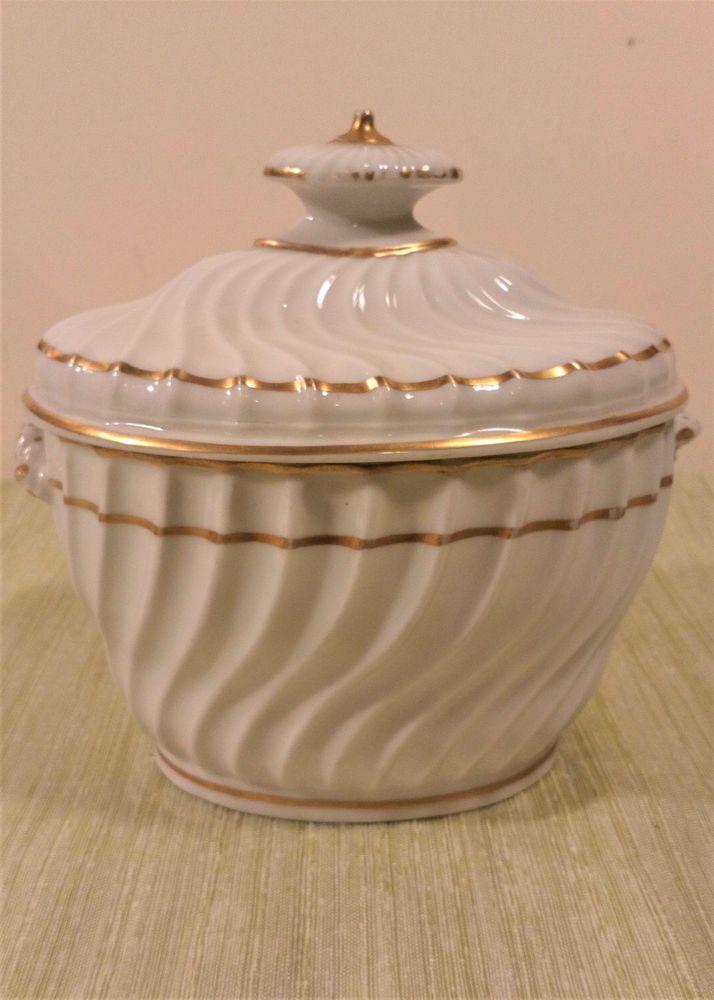 A rare Hybrid Hard Paste Porcelain Spiral Shanked Sucrier AE Keeling pattern 33 circa 1800
Wednesday 19th February 2020
We have a rare and unusual waisted and ogee fluted, or spiral shanked, or wrythen hybrid hard paste porcelain sucrier or sugar box gilded with simple bands and dots on the handles in pattern number 33. The lid has a distinctive long flat silver shaped "ivory" style knob or finial…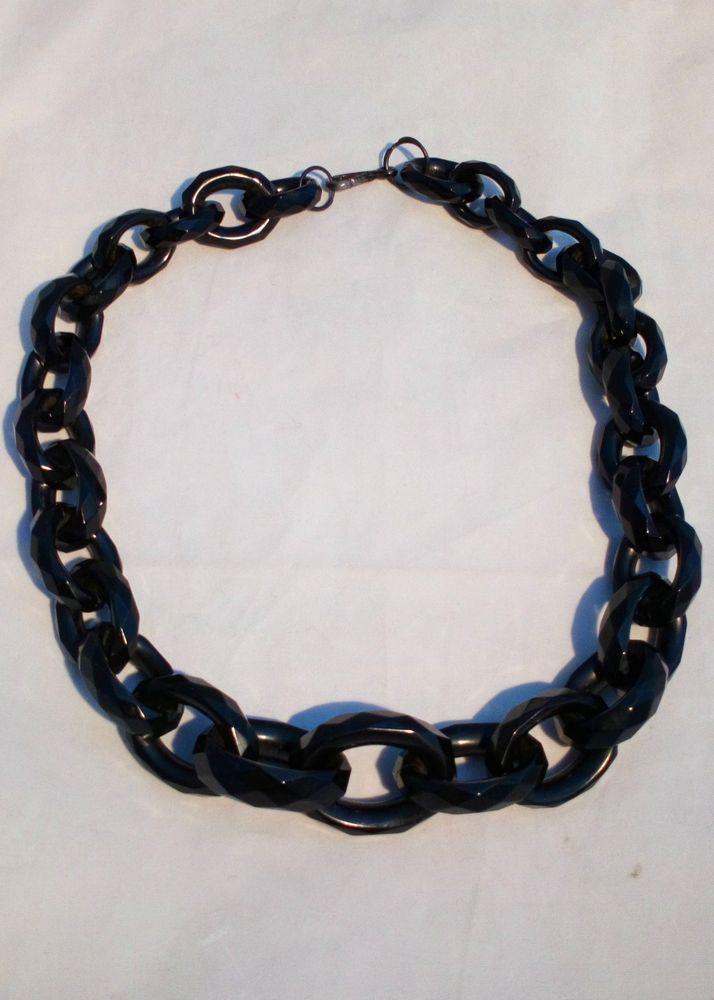 Gorgeous Victorian Carved Whitby Jet Necklace Chain Faceted Rings 21 inches 62 g Antique c 1870
Sunday 16th February 2020
A superb antique Victorian period Whitby jet chain necklace dating from circa 1870. This an excellent example of Whitby jet, it is a hand carved belcher link chain which has faceted detail to the outer edge of each link. Chains like this were cleverly constructed by making the two halves…
---
© 2020 Jockjen Antiques. All Rights Reserved.
The item has been added to your basket