A Scrimmage of Three Pug Dogs - Antique Meissen Porcelain Figure Group F186 circa 1880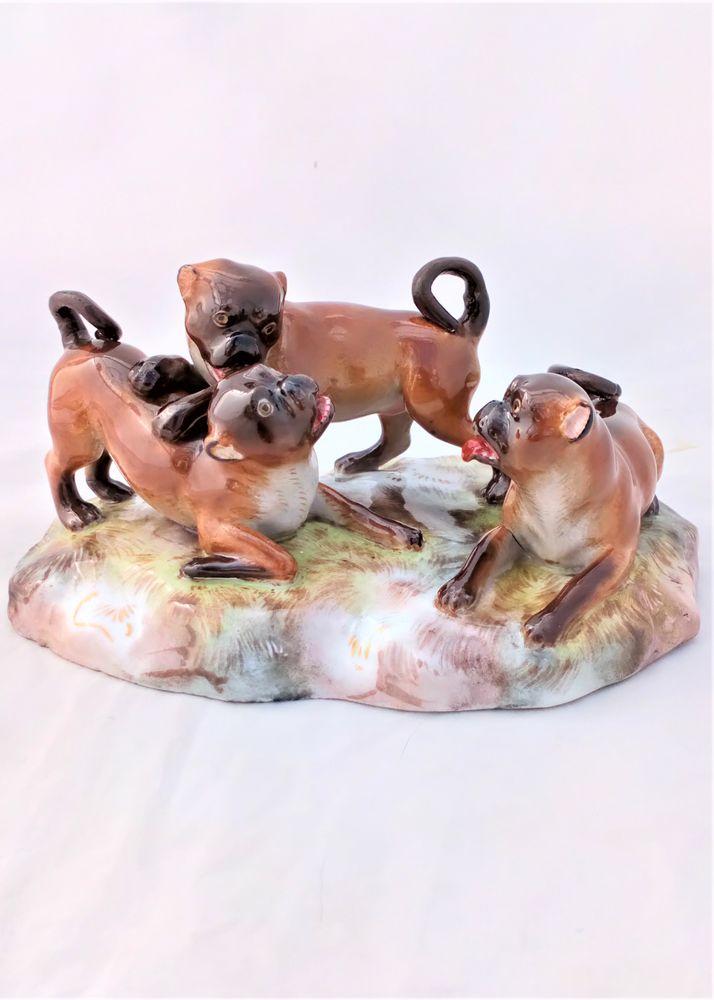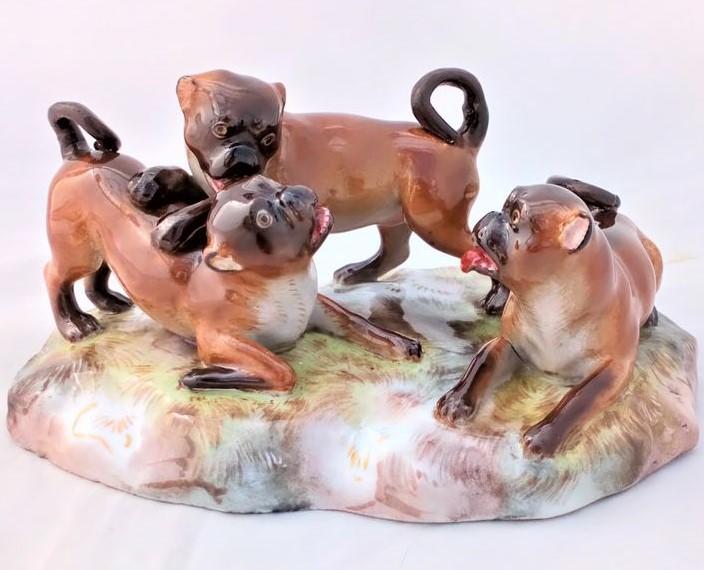 Meissen Pug dogs figure group of three naturalistically coloured pugs play fighting or scrimmaging. The base has the model number F186 incised along with the Meissen trade mark of underglaze blue crossed swords mark with pommels, used between 1815 and 1924. The dogs are realistically coloured in shades of brown, as opposed to the more common white Pugs wearing decorative blue collars with bells.
The model was originally created by August Ringler in 1863, as model F186, for the Meissen Porcelain Manufactory (Meißen, Saxony, Germany). This is a quality piece, crafted of the fine, hand-painted and gilded, porcelain on a naturalistically decorated base.
This lovely and relatively rare figurine is in good antique condition. The tails of the dogs are restorations, the dog having its ear nipped has a crack or firing tear to the left rear leg and the dog lying down has a tiny nick to the top of its right ear, possibly down to the play fighting!