A stunning way to serve you cakes or patisseries!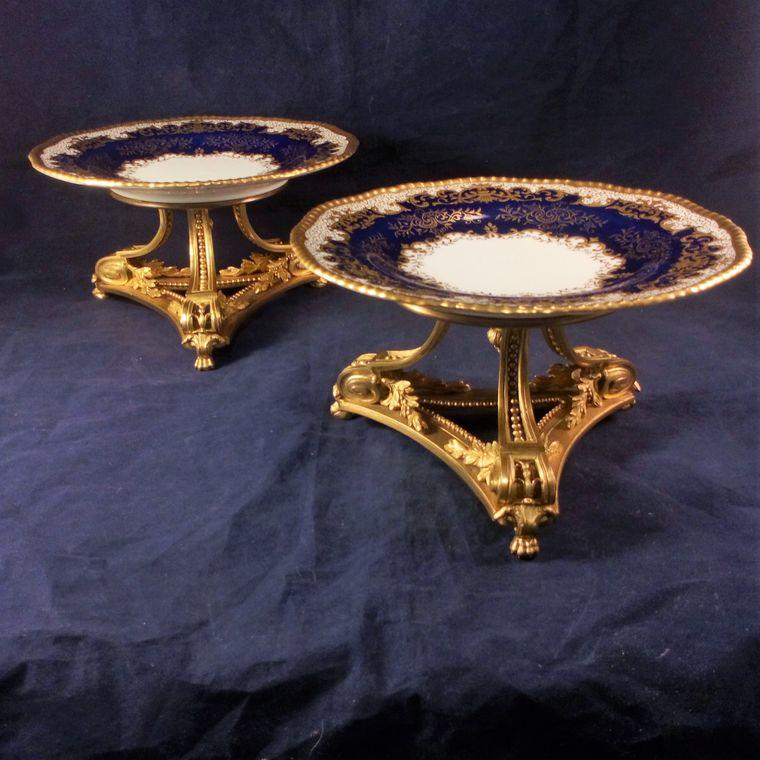 A pair ormolu mounted bone china (porcelain) plates, comports or tazzas with a rich cobalt blue ground and copious ornate tooled scrolling gilding in the Sevres ( Sèvres ) style. Each Coalport porcelain plate decorated in pattern number X1785 ( Z976) is affixed to a very stylish neo-classical gilt bronze ( bronze doré ) base. These beautiful Louis XVI style mounts have the embossed cast mark Hebert and the feet are stamped Picard Fts, for the renowned French Bronze founders of Henri Picard of Paris.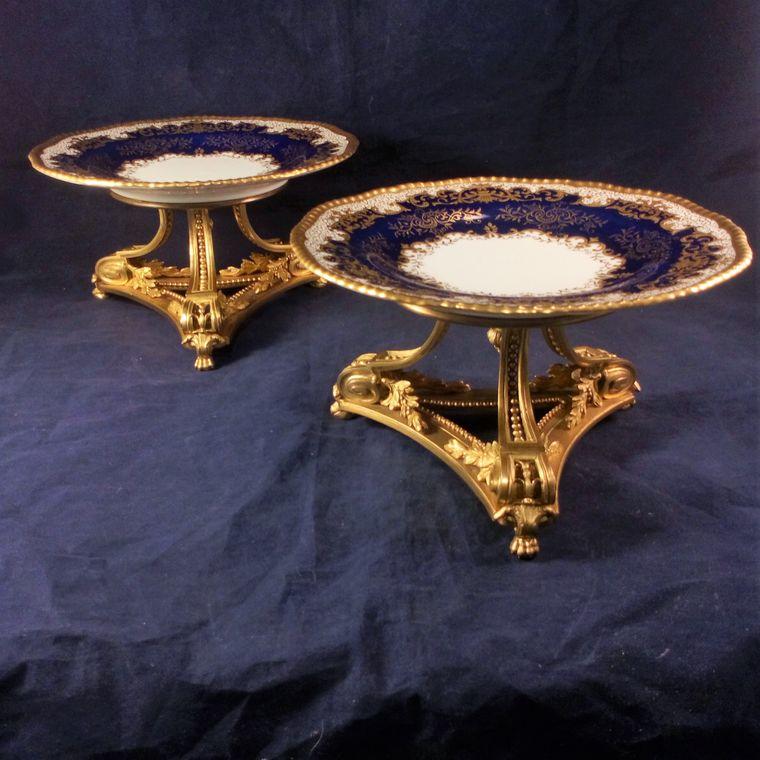 Gold Encrusted Coalport Plates on ormolu mounts by Henri Picard.