Antique 15ct Gold Four Gemstone Set Bar Brooch Aesthetic Movement c 1880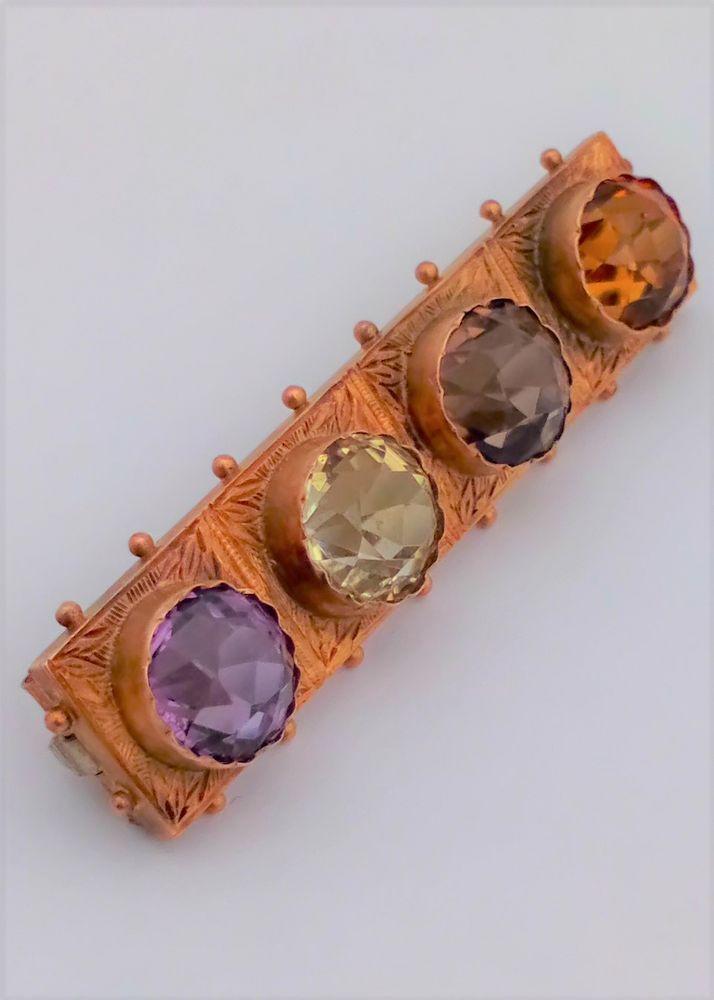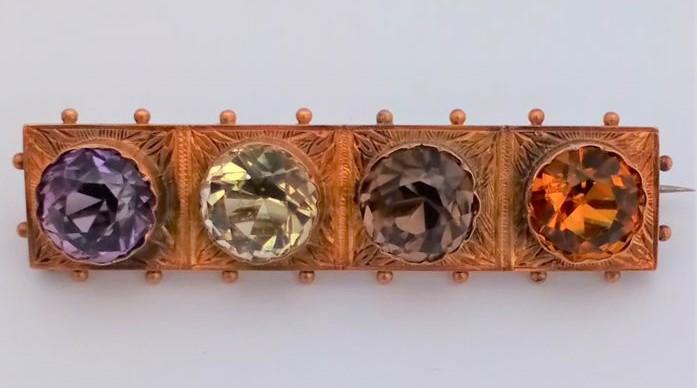 Treat yourself to a superb antique Aesthetic Movement period 15ct gold brooch or pin dating from around 1880. This very attractive brooch is made of 15ct yellow gold - unmarked but tests as such - that has a bloomed or matt finish, a popular feature with jewellery of this period. The rectangular brooch is set with four 1.5 carat weight gemstones in different colours in the manner of acrostic jewellery where the first letter of each stone spells out a word. The brooch may have a Scottish theme with the colours of the stones representing those that were popular for use in Scottish agate jewellery in the late Victorian period.
The four specimen stones - amethyst, a very pale lemon stone that may be citrine or some kind of quartz, smokey quartz and citrine or cairngorm, are all beautifully cut, set in collared mounts and sparkle beautifully. The brooch has engraved stylised leaves in the area behind each stone compartment and there are small decorative bobbles or balls around the edge, a recurring feature of aesthetic movement jewellery.
Antique 15ct Gold Four Gemstone Set Bar Brooch Aesthetic Movement c 1880 4.5 g