Antique Georgian Cut Glass Butter Dishes are great to collect!
Antique Georgian glass butter dishes are a great items to collect and look stunning on a table either for use or as a decorative feature.
We currently have for sale this lovely cylindrical lidded butter which has been beautifully cut with twelve columns of rectangular alternating strawberry cut panels and plain panels, between pillar cuts giving a chequered pattern look.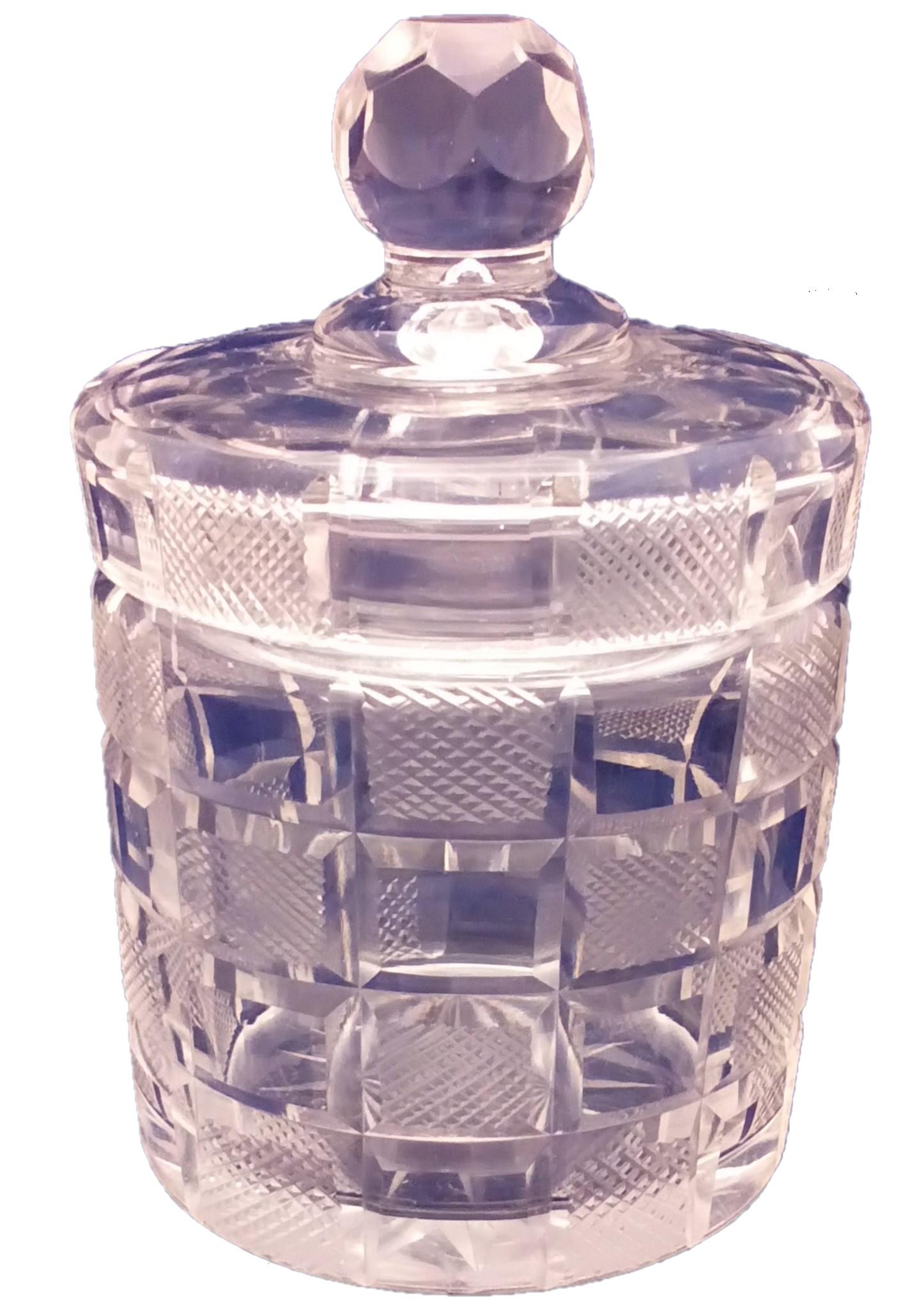 GEORGIAN CHEQUERED CUT GLASS LIDDED CYLINDRICAL BUTTER DISH ANTIQUE C 1820
These items are great to collect as they do not take up a great deal of space but are often exquisitely formed and cut. The following image is of a beautiful Georgian Regency Anglo-Irish lidded cut lead glass butter dish with a turn over rim circa 1810 that we recently sold.