Antique Japanese Satsuma Pottery Vase Dragons and Immortals made by Jinzan 仁山 during the Meiji Era
An antique Japanese Satsuma pottery ( 薩摩焼 Satsuma-yaki ) high relief dragon vase, hand painted with a continuous scene with six seated Japanese Immortals and two servants. The immortals are easily distinguishable as they each have a halo around their heads.
The vase which is of a baluster form has a body which has been hand painted with poly chrome enamels and gilding. The figures, particularly the immortals faces, have been finely painted and gilded. This antique vase dates from the late 19th to early 20th century circa 1900 during the Meiji period (1868-1912).
The base has the mark for the artist 'Jinzan' 仁山 below the Shimazu ( 島津 ) family crest or mon of a cross with a circle.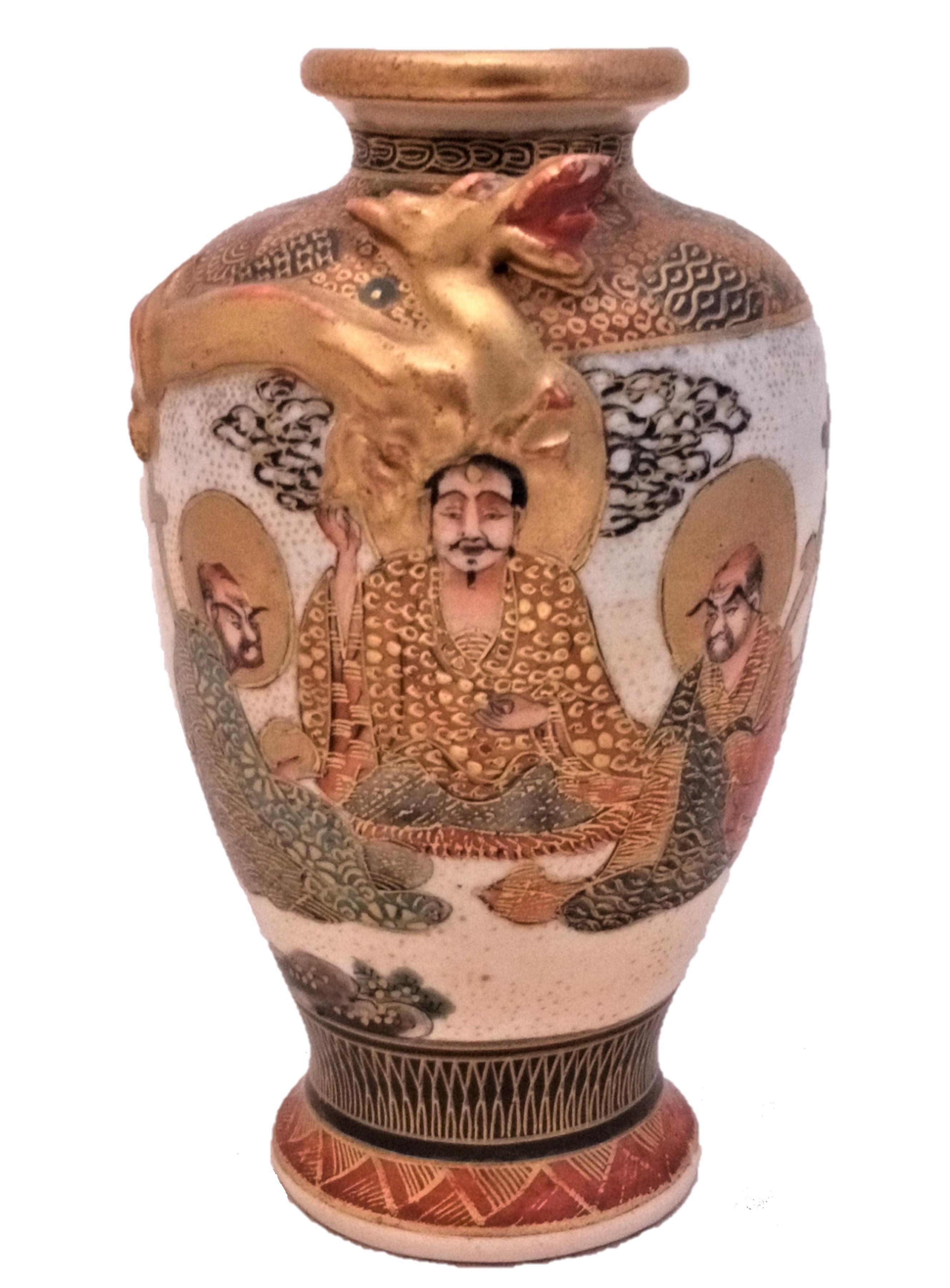 Antique Satsuma Pottery Dragon and Immortal vase by Jinzan