Bats and Longevity contradictory in the Covid Era but not in the Qianlong period!
Bats and Longevity may be contradictory in this strange Covid Era but they certainly were not in the Qianlong period when this beautiful vase was made!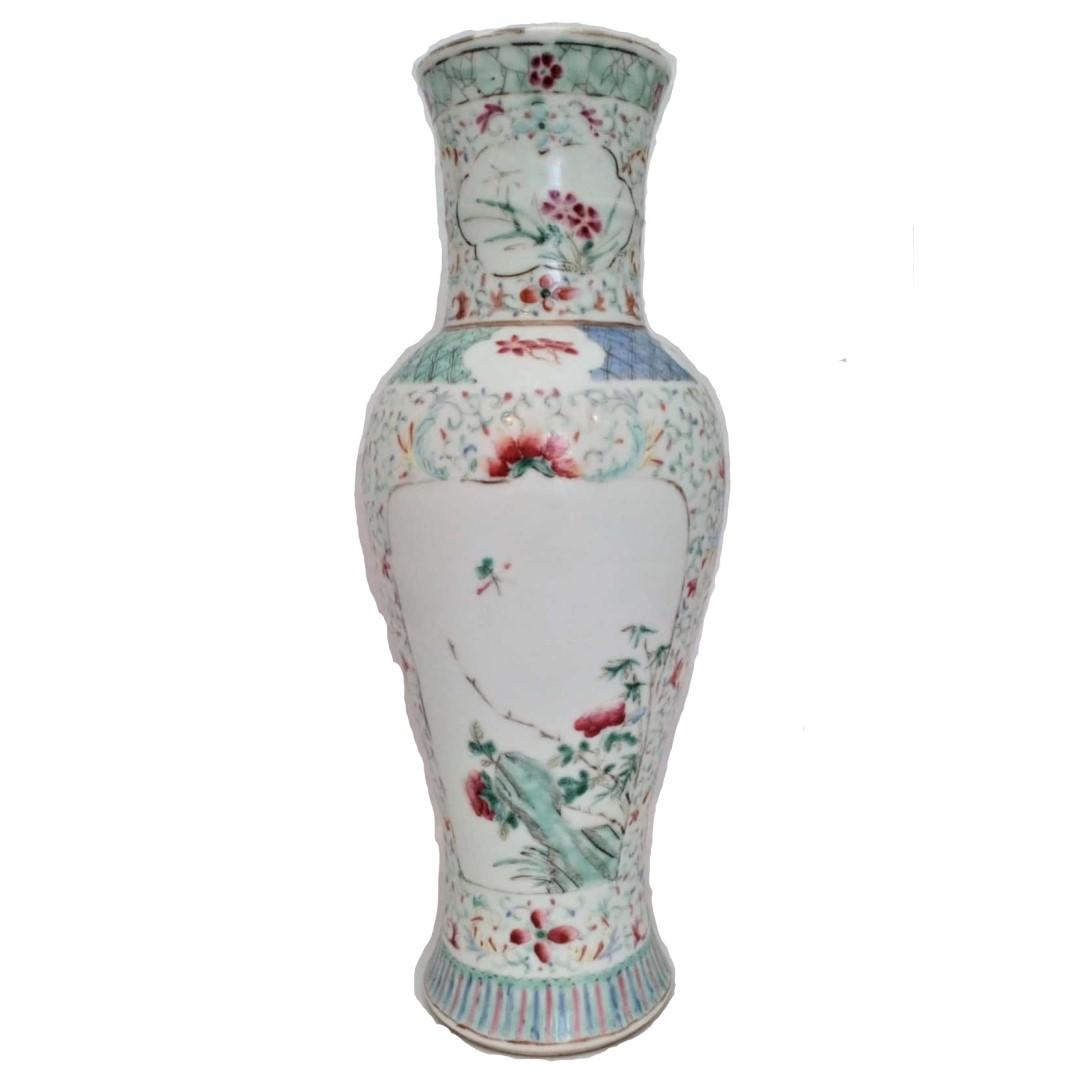 Qianlong period porcelain vase bats and longevity.
This is a relatively rare antique Chinese porcelain vase enamelled in the Famille Verte palette with two large reserved stylised lotus petal shaped cartouches decorated with a hollow rock, peony flowers, bamboo and butterflies. All on a ground of formal lotus and clematis floral spray scrolls. The sides are decorated with with bats and the stylised symbol 壽 (shòu) with a meaning for Longevity.
The shoulder has a green and blue diaper border between four floral cartouches. The long slightly flaring neck with a raised central ribbed band is decorated with reserved floral cartouches also on a ground of formal lotus and clematis sprays.
This beautiful vase was made during the reign of the Emperor Qianlong 乾隆 in the Qing dynasty 清代 in the 18th Century circa 1750. The base has a blank double ring mark in underglaze blue.