Beautiful Brunswick Blue Trio from Brameld's Rockingham Works
Rockingham Brameld Porcelain Brunswick Blue Trio Cups & Saucer Cowslips c 1826.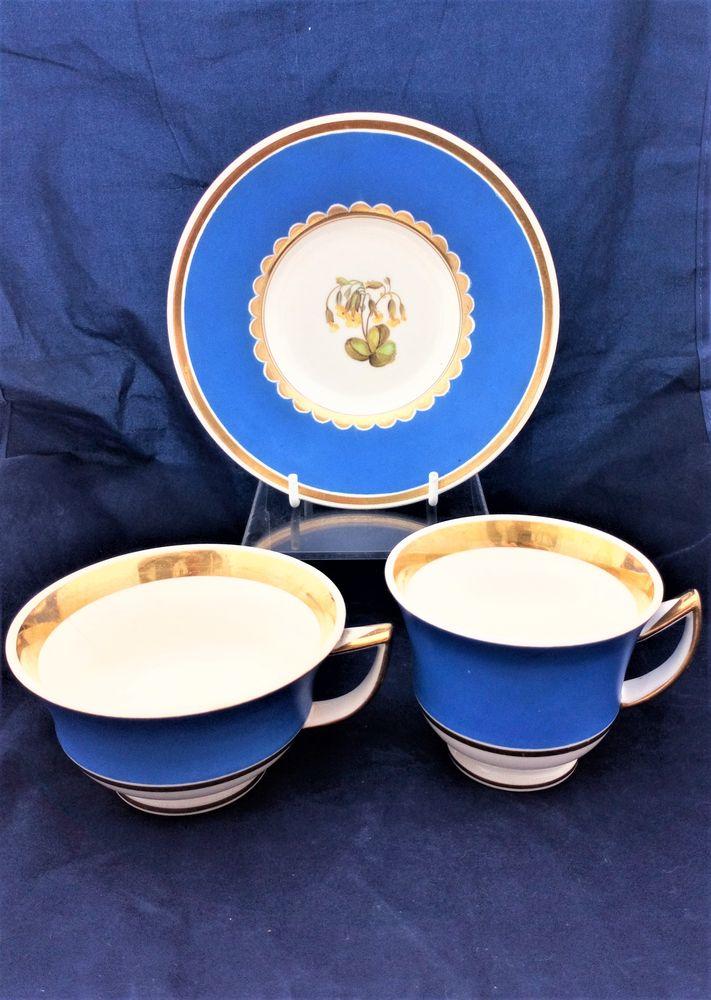 Rockingham Porcelain Brameld Trio in English porcelain which consists of an etruscan shaped tea cup, coffee cup and saucer, dating from around 1826-30. Each has been nicely hand painted and gilded with an Brunswick blue ground. The cup shapes are the early
The saucer has a hand painted pattern of Cowslips in the centre and the base is marked with the red printed griffin mark and Rockingham Works Brameld. The pattern number 665 is also painted in gilding. There is gilding around the inner rims and around the outsides of each item.
They were made by the Brameld family with significant financial help from Earl Fitzwilliam at the Rockingham Works, Swinton, Yorkshire, England.
Rockingham Brameld Porcelain Brunswick Blue Trio Cups & Saucer Cowslips c 1826