Brown Salt Glaze Stoneware Water Filter Slack and Brownlow Manchester c 1850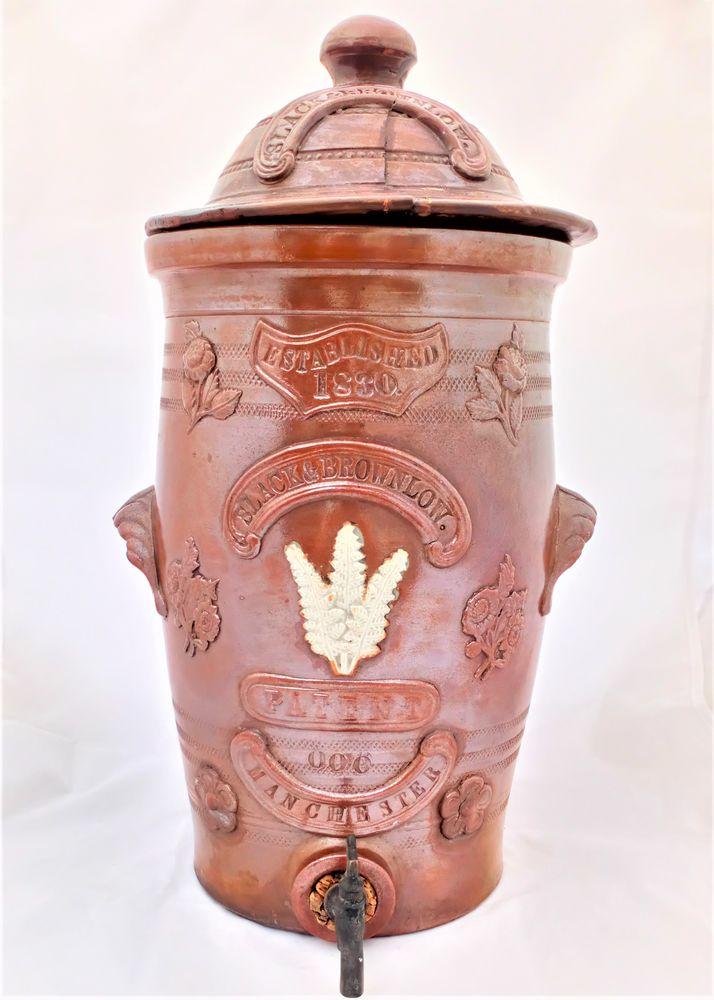 When water was more "savoury" than today, before the mass connection to water mains most households relied upon something like this very decorative and collectable brown salt-glaze stoneware lidded water filter made by Slack and Brownlow of Manchester (established 1830) and impressed patent number 006. We think that it dates from around 1850.
in the days of poor water supply and poor sanitation, a water filter filled with charcoal was an important household device to purify drinking water. At a time when safe drinking water was less readily available, small-scale purification equipment was much in demand, (William) Slack and (George) Brownlow of Canning Works, Upper Medlock street, Hulme, Manchester made this water filter, they marketed them as 'a safeguard against cholera, typhoid and kindred water borne diseases'.
https://www.jockjenantiques.com/brown-salt-glaze-stoneware-water-filter-slack-and-brownlow