Cannonballs are all over this Worcester Pattern Saucer!
Worcester Porcelain Dr Wall Period Cannonball Pattn Blue and White Saucer c 1760.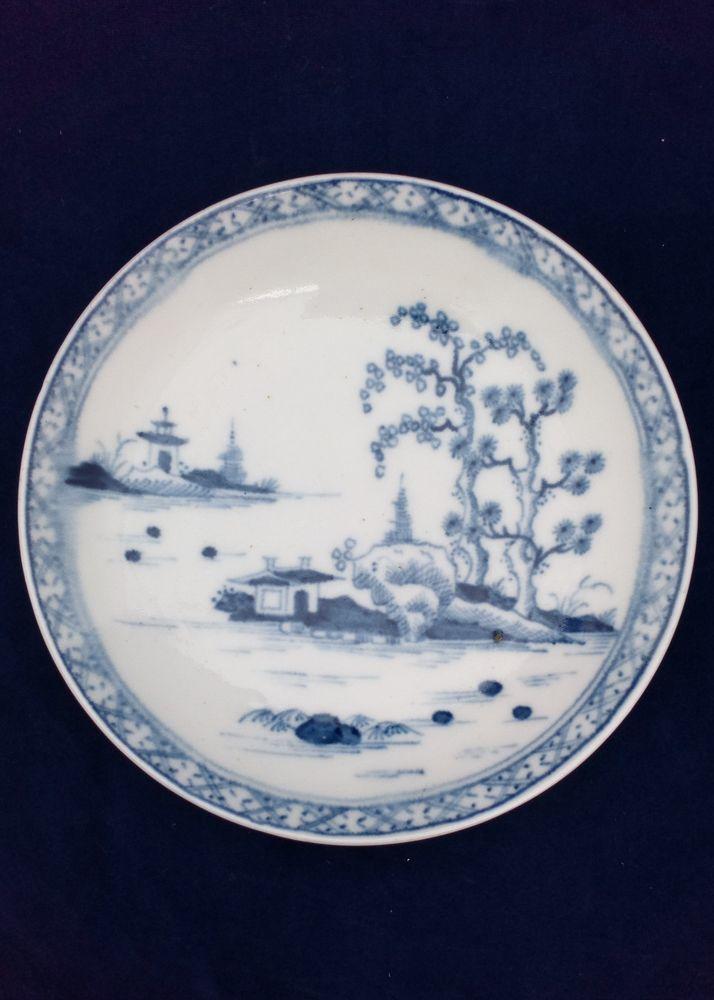 A Dr Wall, or first period Worcester Porcelain, blue and white hand painted saucer dating from the third quarter of the 18th century. The saucer is decorated with the "Cannonball" pattern, which consists of Chinese buildings on islands under trees. Between the islands there are large round rocks in groups of three, they resemble cannon balls, hence the name.
This scene was also produced by a number of English porcelain manufacturers in the late eighteenth century, versions by Chaffers, Christian and Pennington, all from Liverpool, as well as Derby, Plymouth, Lowestoft and Caughley. a similar one produced by the Worcester porcelain factory but with some minor stylistic differences.