Crack out the nuts it's nearly Christmas says Black Forest Squirrel Nutcrackers!
Nothing else could look nicer with you festive hazelnuts, walnuts and Brazil nuts?
This rare pair of antique, plier type, carved walnut nutcrackers depicting a squirrel sat on his haunches eating an acorn which he is clutching between his front paws. This squirrel has finely and naturalistically hand carved features including his large brush tail, cute face and fur, he also has small inset black glass eyes.
These carved wooden items are often called Black Forest and are attributed to Germany however, we think that this is Swiss, late nineteenth century to early 20th Century, (circa 1900) from Brienz, a small village in Switzerland's Bernese Oberland region.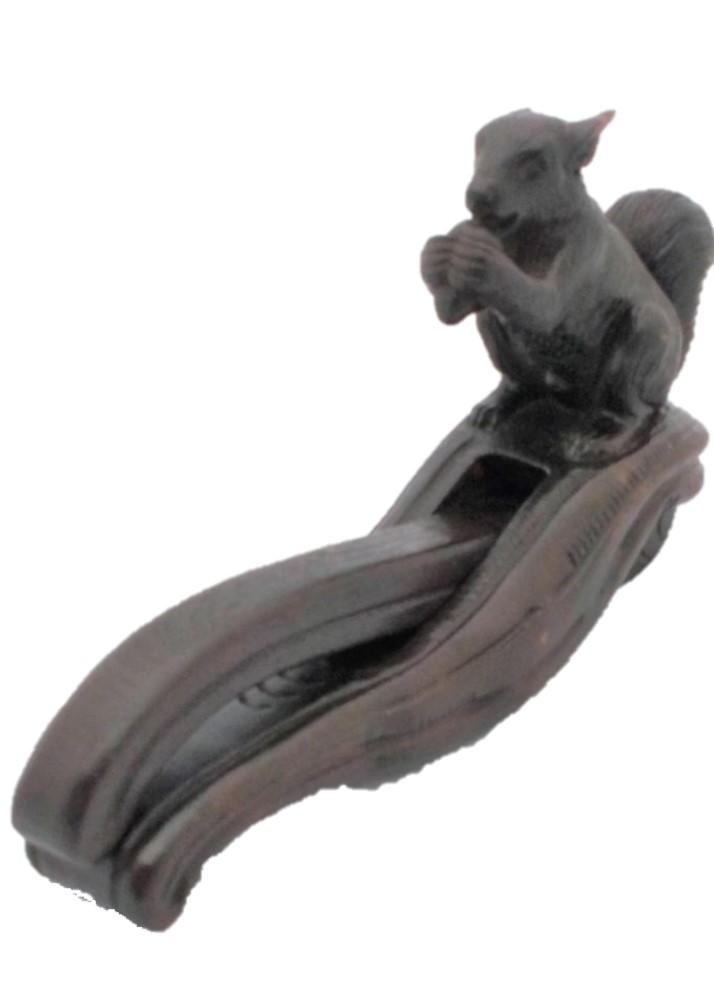 https://www.jockjenantiques.com/carved-squirrel-nutcrackers-brienz-or-black-forest-walnut