In a pickle? perhaps this is the dish for you! Caughley Porcelain Pickle Dish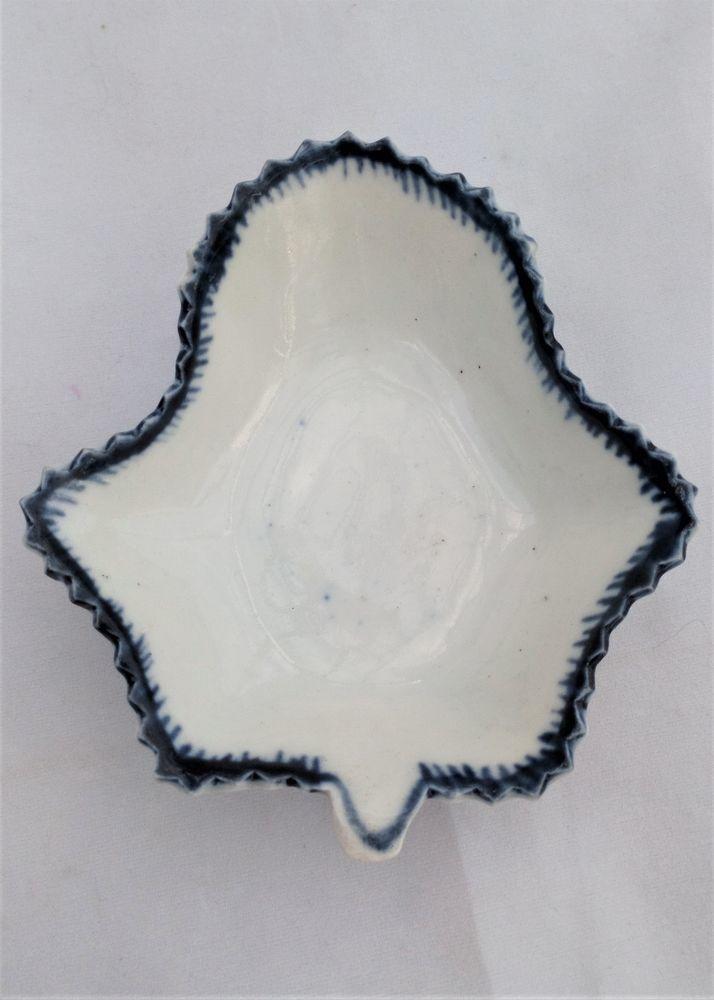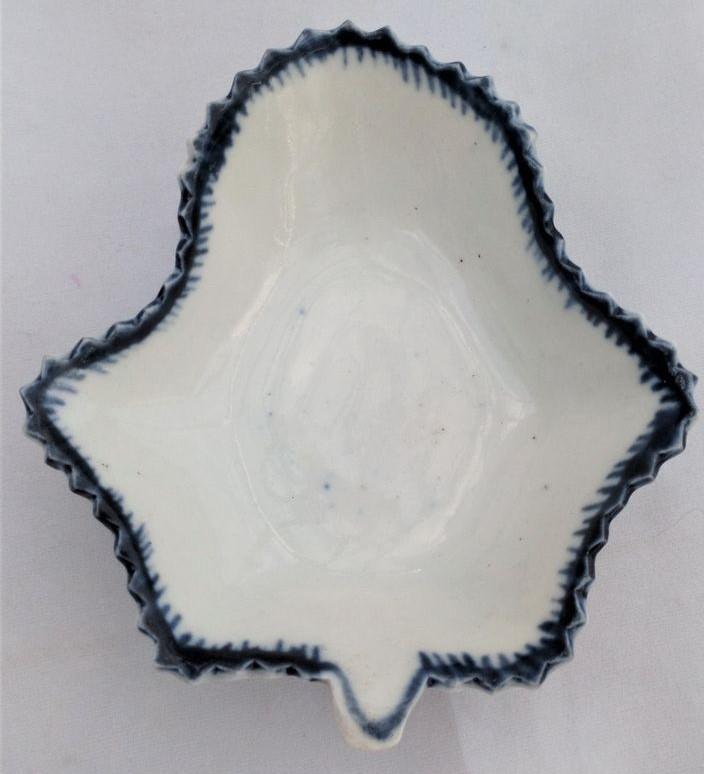 A Caughley Porcelain blue and white painted feather edged vine leaf shaped pickle dish dating from the last quarter of the 18th century circa 1780 - 1785. The press moulded, serrated edge, leaf shaped pickle dish is decorated with the feather or shell edge. The base, which is unmarked, has a realistic veined leaf design with a distinctive shaped foot.
Ambrose Gallimore and his son in law, Thomas Turner, ran the Caughley Porcelain works at Caughley, near Brosley, Shropshire, England, from about 1775 until the 1799.
This is a great item for any collector of English 18th century porcelain, blue and white ware or Caughley porcelain.
Caughley Porcelain Feather Edge Blue and White Vine Leaf Pickle Dish 1780