It is a bit early in the year for Moths, but here are two Newhall ones!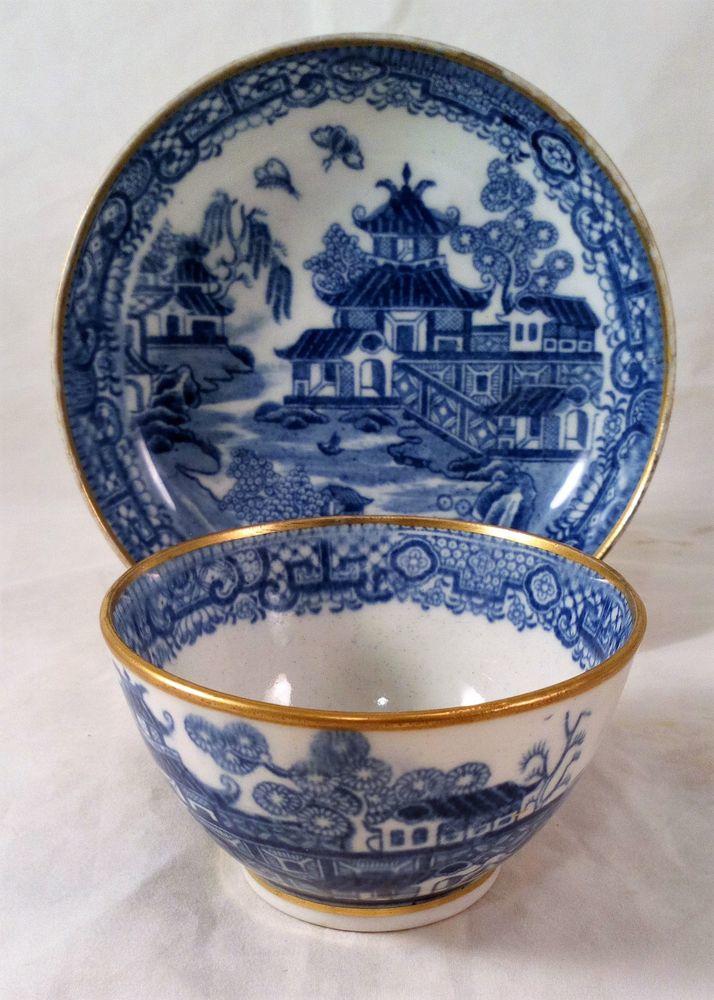 New Hall Porcelain Two Moths Willow Pattern Tea Bowl & Saucer ca 1795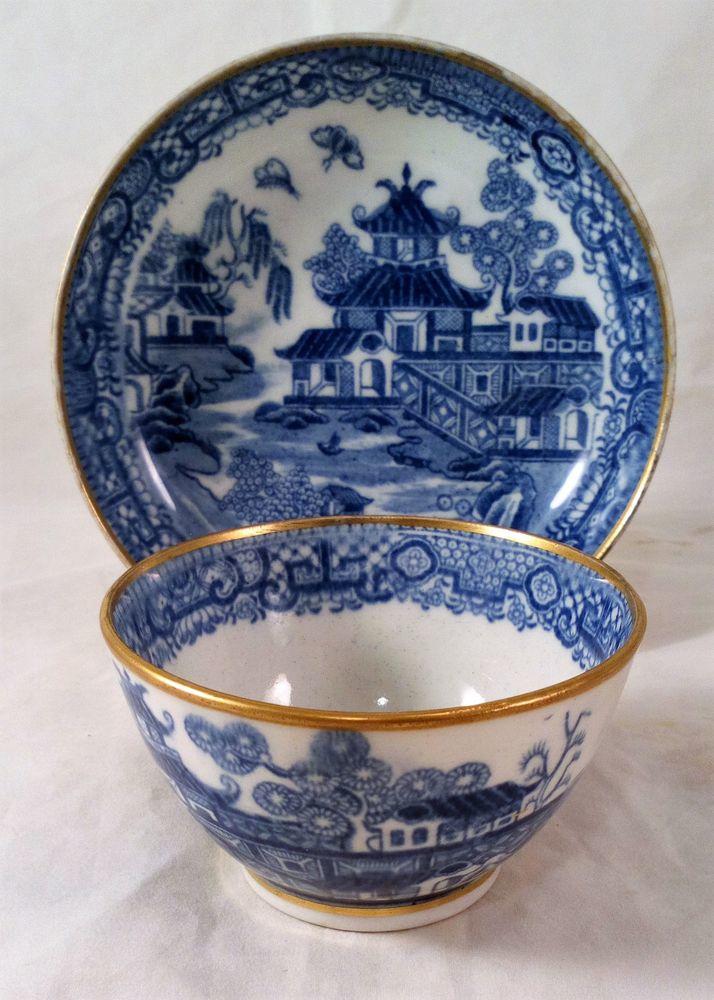 A New Hall hybrid hard paste porcelain, transfer printed blue and gilded tea bowl and saucer dating from the late 18th century, (1795-1805). Both the bowl and the saucer are decorated with the "Two Moth Willow" pattern.
This under-glaze blue tissue printed pattern consists of Chinoiserie scene of a temple with a fenced garden and number of buildings beside a river with rocky outcrops on the banks. There are two boats on the water, a covered sampan with a boatman and pole or punt and a small sailing boat. There are orange trees and a weeping willow tree, above which are two large flying moths. On the rim of each item there is a deep underglaze blue band with a geometric and stylised Chinoiserie pattern and gilded rim.