Liverpool Tin Glazed Earthenware Octagonal Plate Hand Painted Cockerels Chinoiserie Circa 1750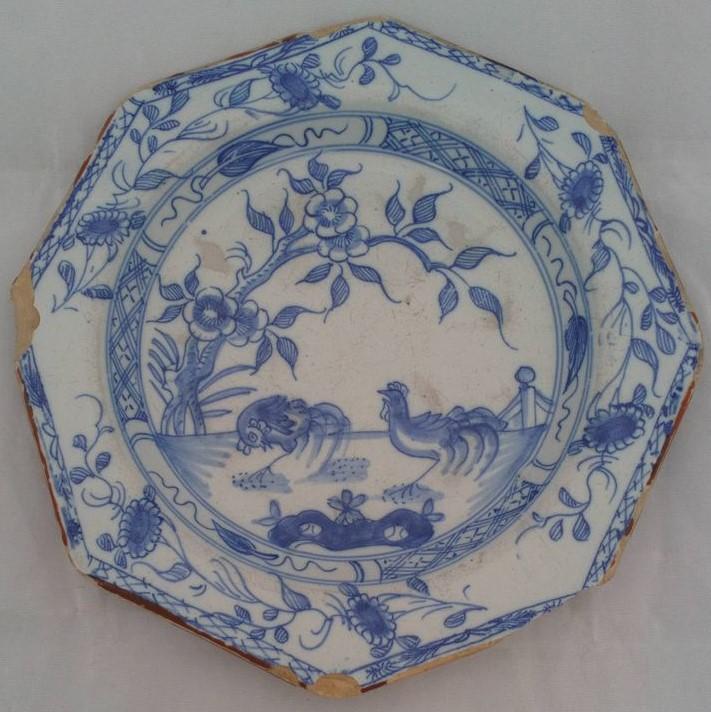 A very interesting and beautifully decorated example of antique Liverpool tin glazed earthenware or English Delft-ware dating from around 1750. This small octagonal plate finely decorated in cobalt blue with a freely hand painted oriental garden with two cockerels. The design in the centre of the plate has a prunus tree, a hollow blue rock, the two cockerels and a fence post contained within a double ring and diamond diaper border. the rim of the plate is decorated with hand painted flowers, leaves and stems with an outer cross hatched border and a brown "Batavian" rim. The base has three concentric blue rings.
It dates to the mid eighteenth century during the reign of the King George II who reigned from 1727 until 1760.
Liverpool Tin Glazed Earthenware Octagonal Plate Cockerels Chinoiserie C 1750