More Superb Grand Tour Serpentine Sculpture for sale!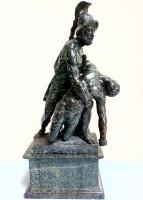 Another excellent antique verde Prato serpentine classical sculpture 64 cm high.
An exquisitely carved museum quality Victorian Grand Tour serpentine group sculpture of the so-called "Pasquino Group" or Ajax Carrying the Body of Achilles, also known as Menelaus Carrying the Body of Patroclus. This sculpture is a reduced copy of the the Roman version from the Medici collection that has sat in the Loggia dei Lanzi in Piazza della Signoria in Florence, Italy since 1741. The Roman copy of the Flavian Era is after a Hellenistic bronze original of the 3rd century BC.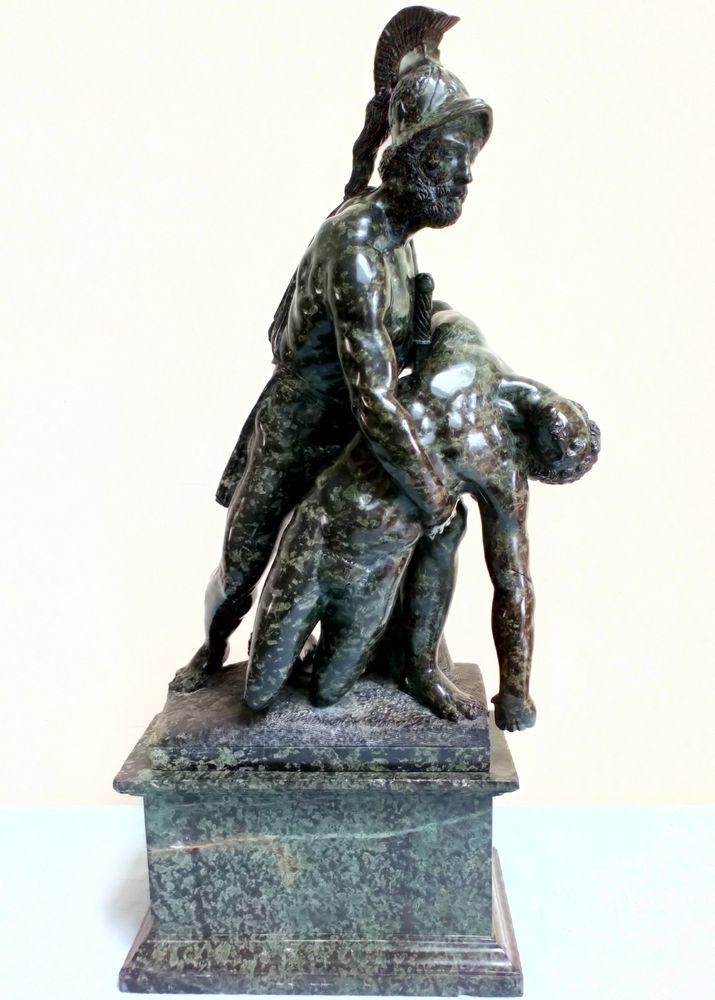 https://www.jockjenantiques.com/antique-grand-tour-serpentine-sculpture-pasquino-group-menelaus-and-patroclus-19th-c