Spirits Decanters take the stand for the hosts of discerning drinkers!
If you host parties or celebrations where your guests like a stronger drink, then here is a stylish way of serving your spirits. You can decant your Whisky, Gin, Whiskey, Rum, Brandy or whatever tipple you prefer into these three brown glass spirits flasks. The three sit in a beautiful triform plated stand which is decorated with clover or shamrocks so, may well be Irish in origin.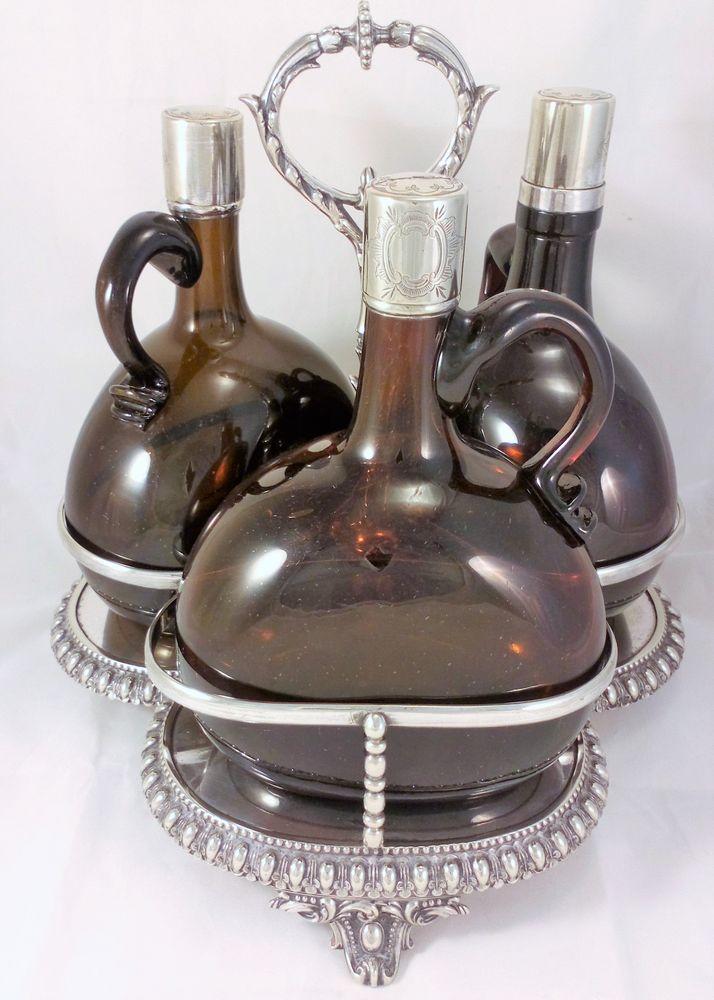 Those discerning people who appreciate aesthetics will love these three beautiful brown glass spirit decanters on a silver plated stand.