Stunning Regency Hand Painted Ironstone Entree Dish Gilt Lion Handle Antique c 1820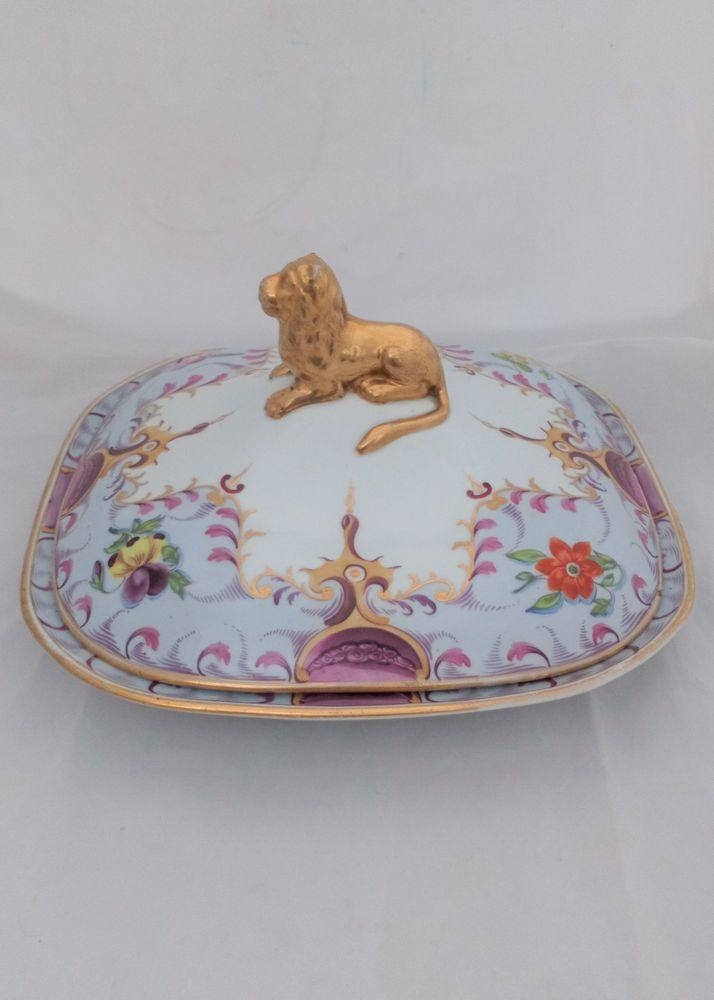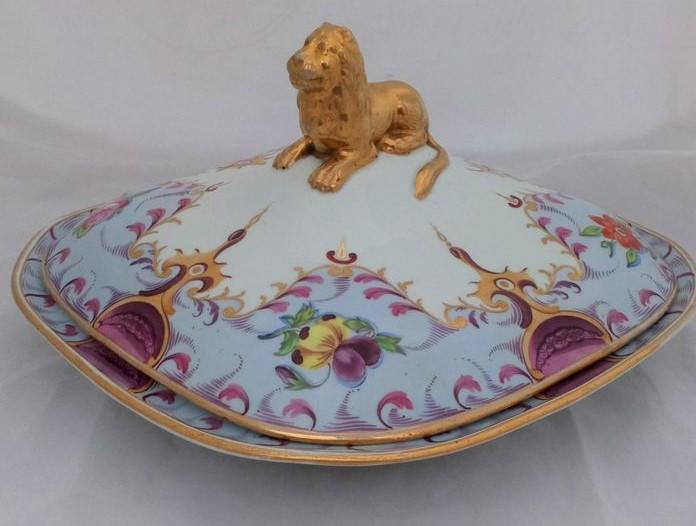 A stunning, very unusual, highly collectable and very decorative and usable, Regency period, circa 1820, square shaped ironstone entree dish, or low vegetable tureen, with a gilt recumbent lion finial or handle and rounded corners.
Both the lid and base are hand enamelled and gilt in a very distinctive, sky blue ground with puce feather scrolls and a "Russian spire" design with a central gilt flower on the base. The corners of each are decorated with different hand painted flowers. The palette is in sky blue, green, yellow, puce, peach, orange pink and gold.

The lidded dish is made of heavily potted ironstone, the very top of the lid near the lion is slightly translucent under a strong light. The item has no makers marks, as is often that case with items from this period but, possibly made by Mason's. This is a truly exceptional tureen.
Regency Hand Painted Ironstone Entree Dish Gilt Lion Handle Antique c 1820