Stylish Regency Cut Steel Pendant Necklace Blue Glass Back Basket Design Antique circa 1820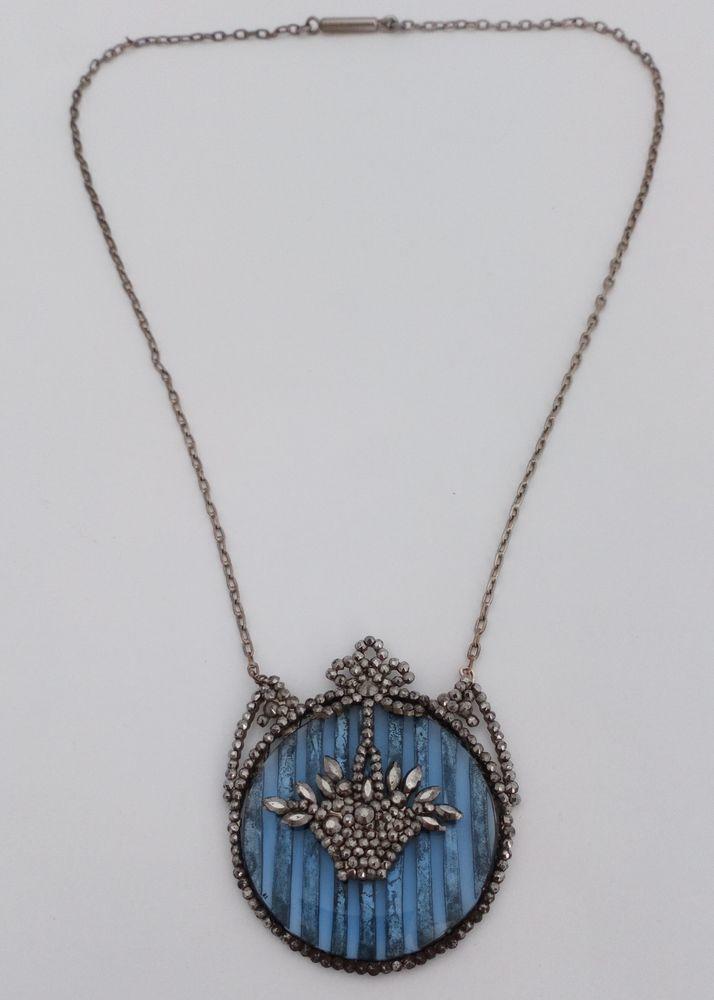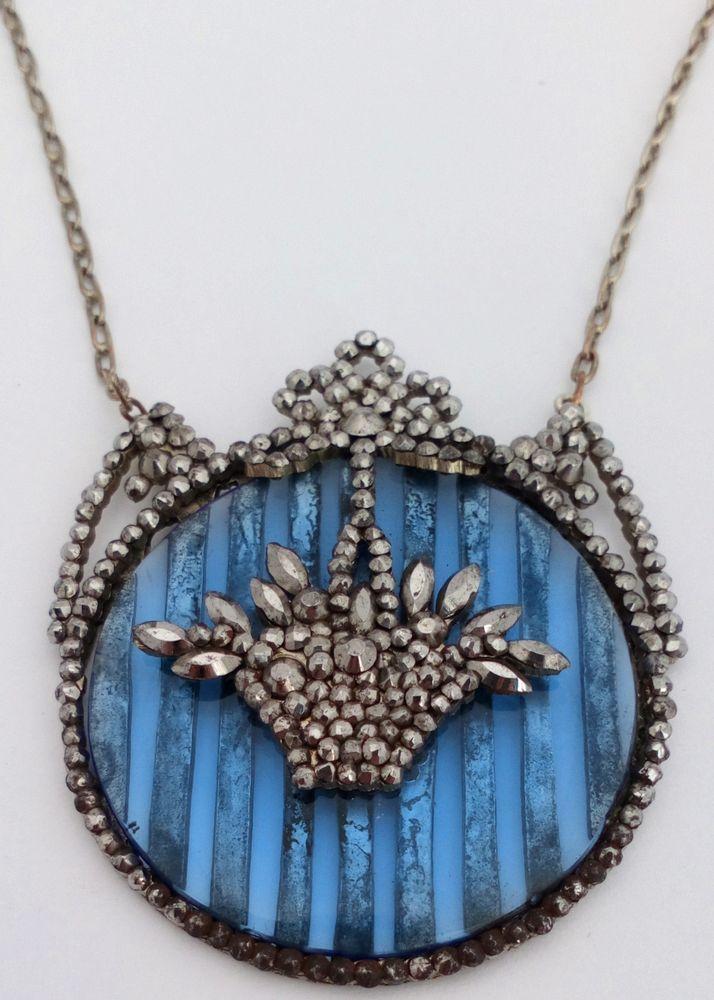 If you love stylish jewellery, you will love this superb antique Regency period pendant necklace featuring cut steel. This lovely antique necklace dating from around 1820 and featuring a circular pendant with a cut steel flower basket design at the centre. The pendant is 1 1/2 inches wide and is made of white metal with a blue glass disc held in place by the cut steel frame and a slotted back, giving a striped look to the glass.
The cut steel frame has two swags or lugs at the top to which the chain is attached at the back, There is also a central bow motif, also in cut steel. Each little piece of subtly sparkling cut steel is hand riveted in place. This is a really superb example of cut steel jewellery and a rare find - looks stunning when worn.
Regency Cut Steel Pendant Necklace Blue Glass Back Basket Design Antique c 1820