Swanning around with these great planters or jardinieres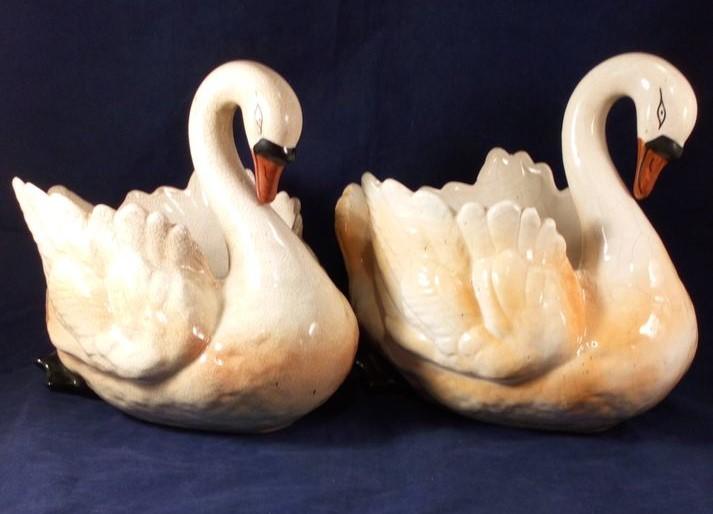 A late 19th century pair of English Staffordshire pottery large enamelled swan shaped jardinieres or planters.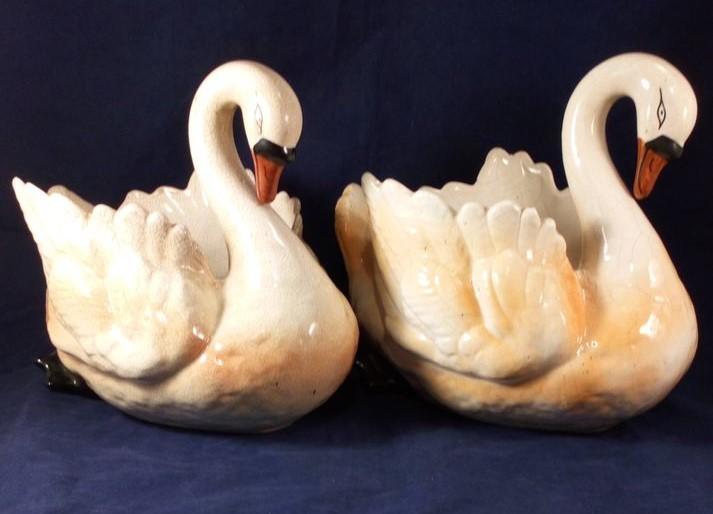 This great pair of planters dating from around 1880 -1900 and unmarked except for an impressed number 4 on each base. One swan is slightly larger that the other so possibly they have been produced as a male and female pair - a Cob and a Pen.
The planters are hand coloured with orange or sepia wash but the larger one is more orange in tone than its mate. They also have black and iron red detailing to the head, bill and feet. The larger one stands approx 10 3/4 inches high by 11 1/2 inches long and approx 7 1/2 inches wide.