The Three Friends of Winter - An Octagonal Japanese Porcelain Imari Pattern Plate Meiji Period Antique circa 1880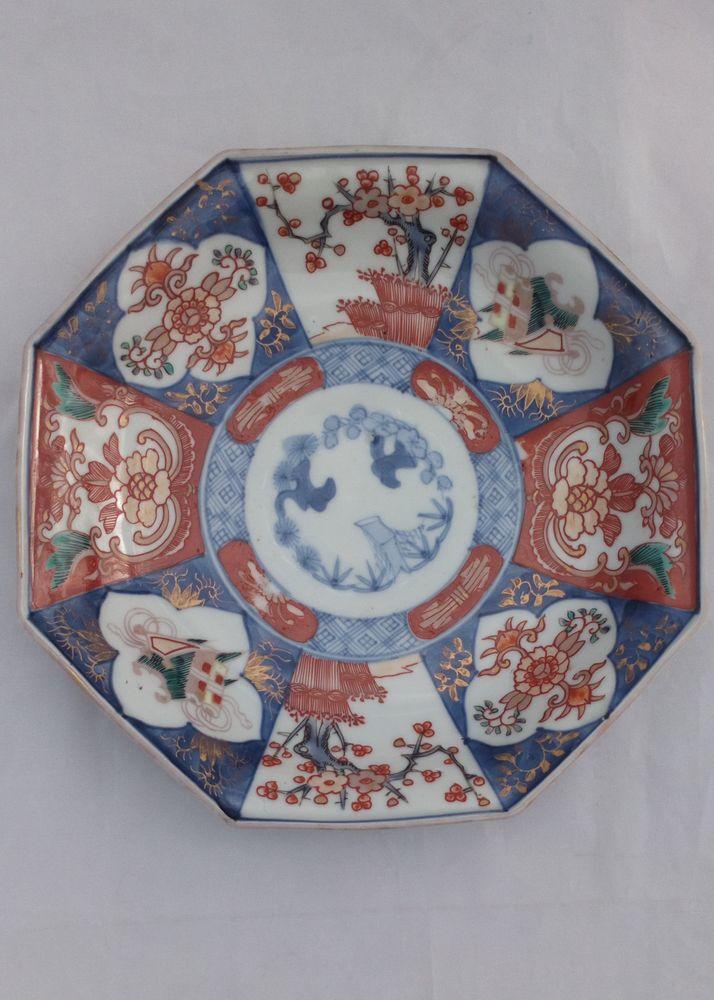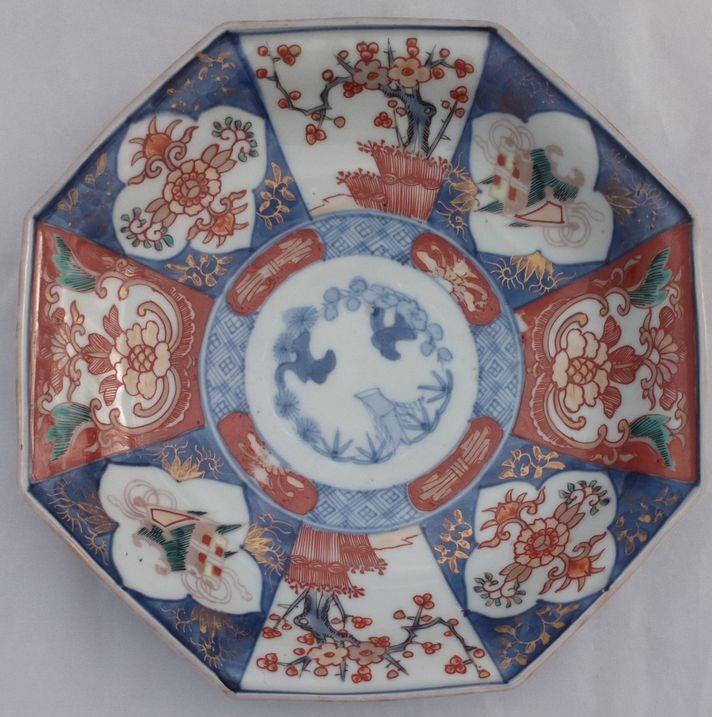 The three friends of winter on an antique Japanese porcelain octagonal Imari pattern porcelain plate with hand painted and gilded intricate detail. This is a great example of a Japanese imari palette dating from around 1880, during the Meiji period.
The decoration has been very skillfully done and features a central underglaze blue pattern of "The Three Friends of Winter", Bamboo, Prunus and willow. There are eight panels, including six with cartouches around the rim featuring prunus blossom and flowers and Buddhist precious things. The panels are painted in white blue and red ground colour. The palette of colours features under glaze blue, yellow green, iron red, peach with gilded highlights. There are blue and peach painted precious things decoration on the back of the rim. This is a very good quality item and a very decorative example of this ware.
Octagonal Japanese Porcelain Imari Pattern Plate Meiji Period Antique c 1880