This lion is on the ball! ROAR your way into 2021
This lion is on the ball! ROAR your way into 2021 with this beautiful quality carved Victorian Grand Tour souvenir, a green serpentine marble sculpture of a Medici Lion after Fancelli's original. This sculpture is a reduced size copy of the the Roman version from the Medici collection that has sat in the Loggia dei Lanzi in Piazza della Signoria in Florence, Italy since 1789.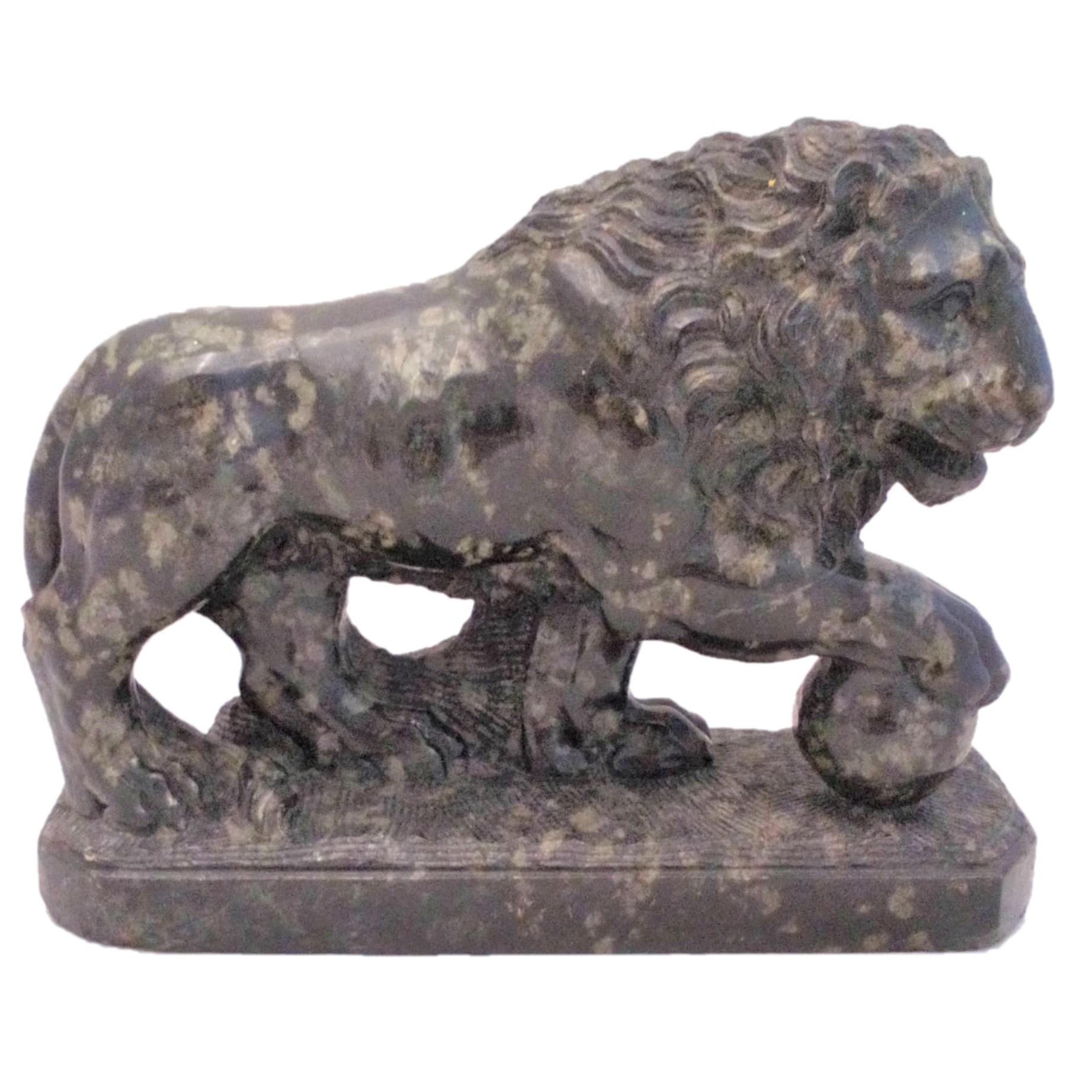 Grand Tour Souvenir Sculpture of Medici Lion
The Roman original from the 2nd century AD along with a mirrored version sculpted in 1594 by Flaminio Vacca were originally sited as ornaments for the garden staircase of the Villa Medici of Ferdinando I de' Medici, Grand Duke of Tuscany, prior to their move to Florence.
This reduced size version was made in Italy, probably in Florence, in the late 19th century, circa 1880, during the reign of Queen Victoria most likely as a Grand Tour souvenir or memento. This is a well-carved green serpentine marble figurine of a standing male lion with his right front paw raised upon a ball or sphere standing on canted corner integral base. The level of detail on this sculpture is very impressive, faithful to the original, the notable elements are the face, mane and ribbed body of the lion.
The stone - verde Prato serpentine has been quarried for centuries near to Prato, northwest of Florence in Italy. The Serpentine stone is so named due to the resemblance to the skin of a serpent.