Tweety-Pie has nothing on these two Vintage Singing Birds Cage Automaton Reuge Saint-Croix Swiss Clockwork c 1970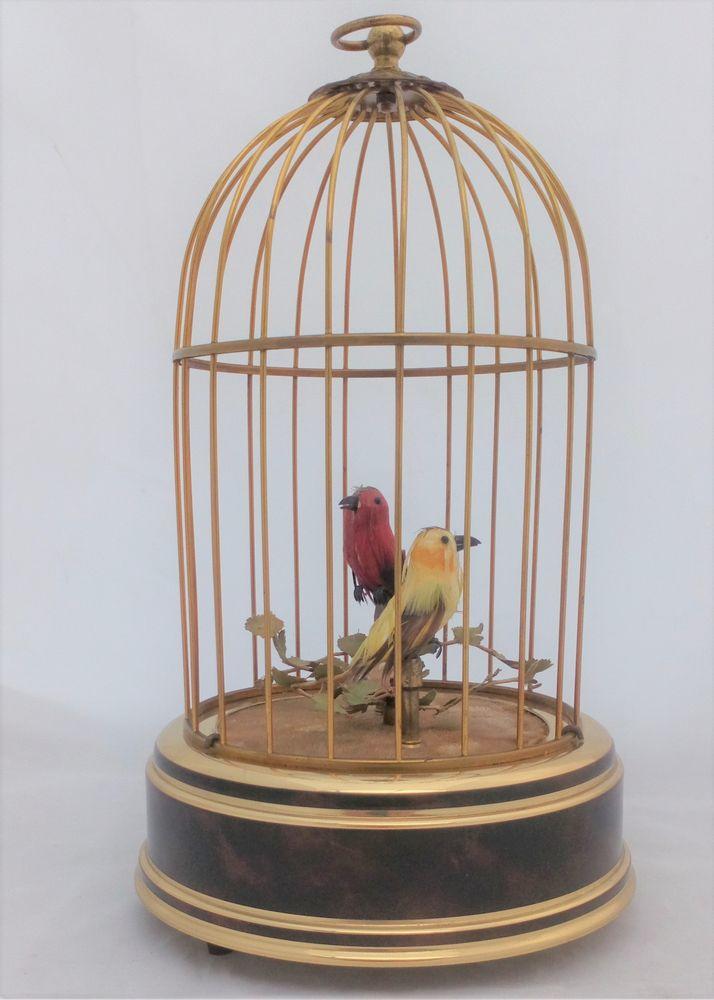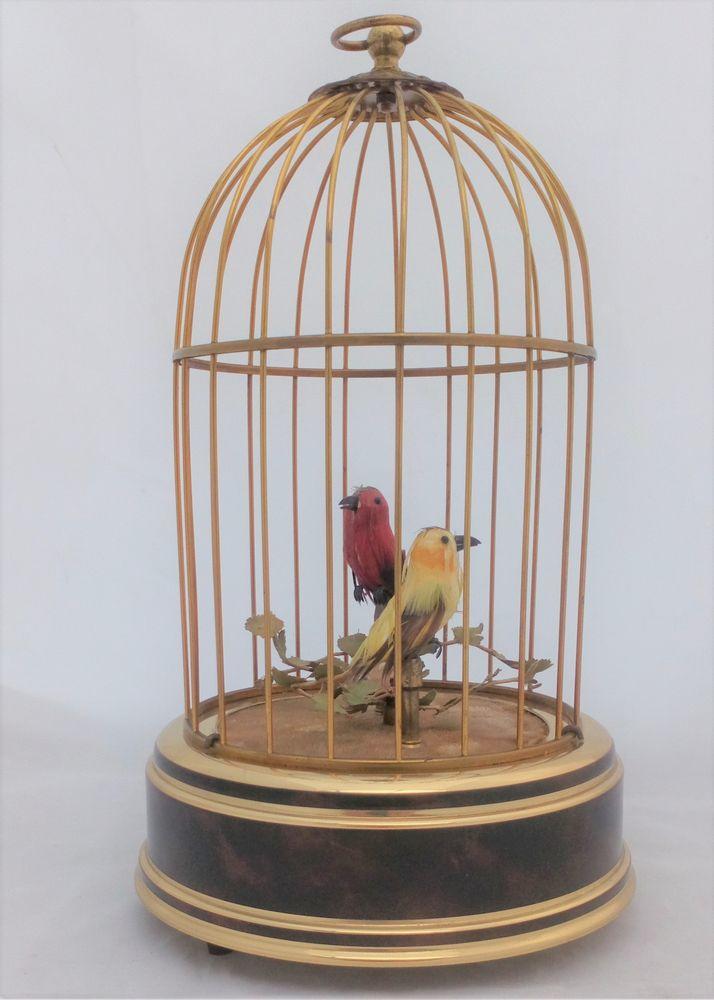 A very decorative and stylish item of Swiss precision engineering; a clockwork automaton consisting of two singing birds, one red feathered and one yellow feathered, in a brass and wood grain effect bird cage. The birds both sing a complicated bird song that is produced from the clockwork movement that drives a set of bellows and plays a small adjustable whistle. As each bird sings their beaks open in time with the song, also, the red bird swivels back and forth in time with the tune.
The birds are each sat on a brass pillar perch which protrudes from the beige velvet base, between the pillars is a central "silk" flower with red berries that also has branches and leaves. The round brass rodded bird cage has a central ring type carrying handle and is fastened to the base with three threaded hooks. The base has three cork covered brass feet which screw into the hooks to hold the unit together.
This singing bird cage automaton dates to the mid 20th century probably around 1970 to 1980. The base is stamped Reuge Music Saint Croix made in Switzerland. There is a central winding key and a star stop lever. There are three settings, stop, intermittent and full continuous song.
Vintage Reuge Saint-Croix Swiss Clockwork Singing Birds Cage Automaton c 1970