Two Victorian Antique Scottish Banded Agate Silver Mounted Brooches
Two great looking antique Victorian Scottish banded agate brooches. These examples of Scottish agate jewellery popular in the Victorian period circa 1880. due in no small part to the patronage of Queen Victoria who wore this type of jewellery herself.
One with a beautifully marked domed stone has the distinctive stripes of banded agate and a colour palette of grey, white, black and brown. The stone is set in a silver mount - unmarked but tests as such and this has a decorative rope twist rim.
The other is round in shape and is in the form of four oval shaped sections each one set with oval pieces of beautiful Blue Montrose agate. There is engraved decoration around each stone and a fleur de lys type detail between each of the four ovals.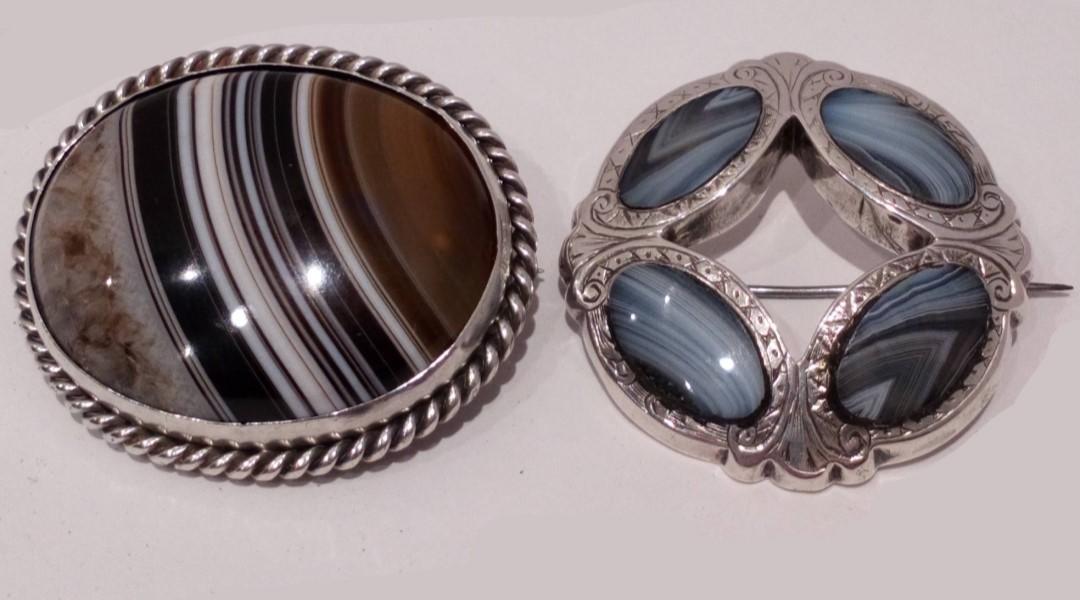 Oval Banded Agate with Silver Mount