Usable, Decorative and Rare Set of Ten Coalport Imari Crab Claw Pattern Dinner Plates circa 1810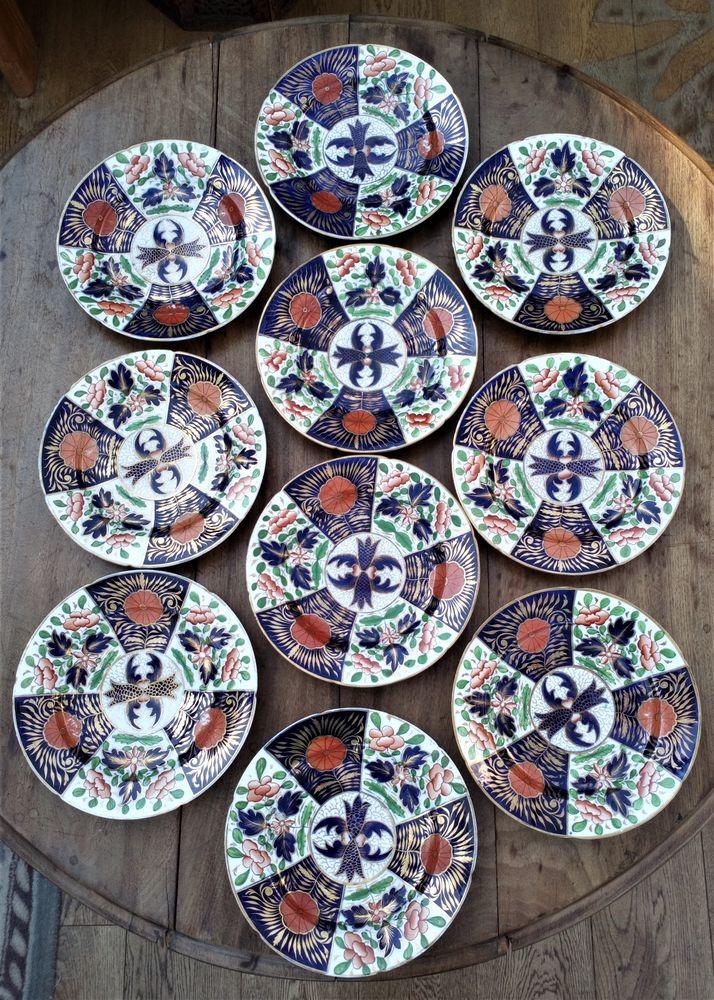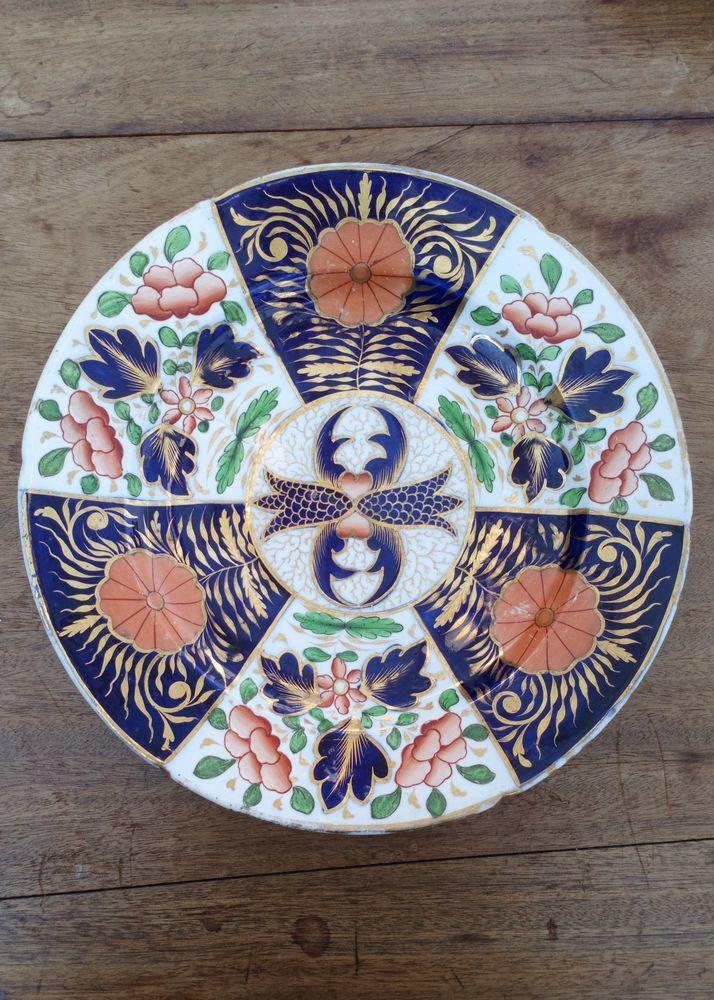 A very rare set of ten, very attractive, usable, antique hybrid hard paste porcelain hand painted and gilded Imari crab claw pattern dinner plates very probably made by John Rose and Co of Coalport, Shropshire England. They date from the early 19th century around 1810 during the late Georgian or Regency period.
The plates are decorated in poly-chrome enamel in an Imari palette and style, there are six equal sized panels around a central floral design of what was probably meant by the designer to be a flower with two opening leaves. However, this design does resemble a crab's "claw" or pincer, hence the name.
Of the six panels, three have an under glaze blue ground with a central iron red chrysanthemum flower. The three other panels each have the same design of three under glaze blue leaves and three iron red flowers and green leaves all with copious gilding.
Please click on the link below to see more about these beautiful plates