Waterloo Waterloo - Not Abba! but the Duke Of Wellington Biscuit Porcelain Figurine of course!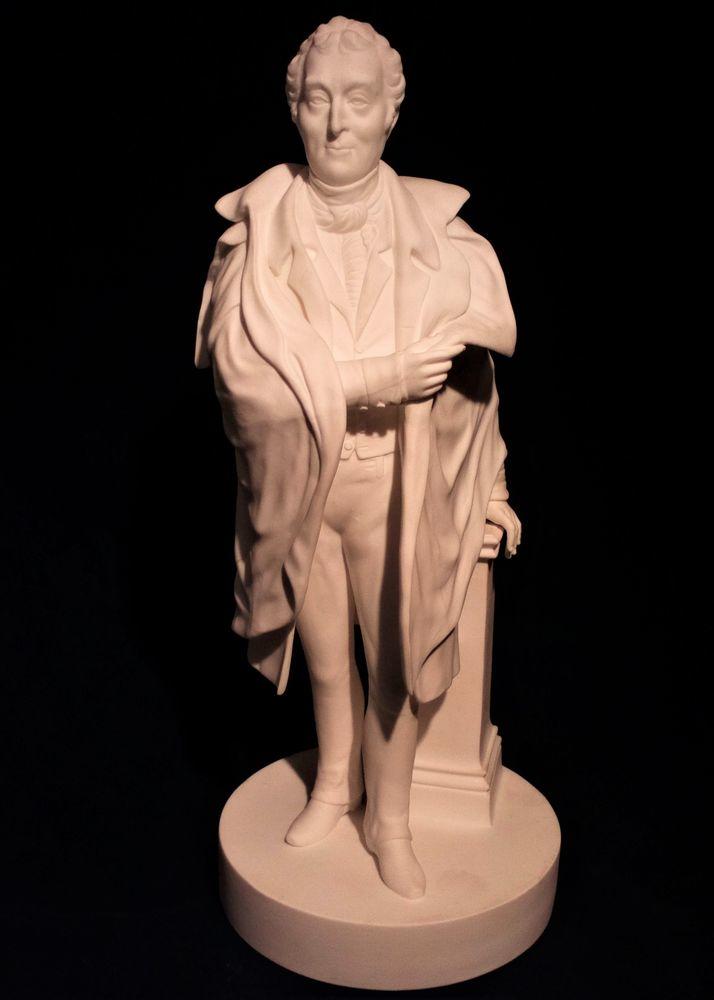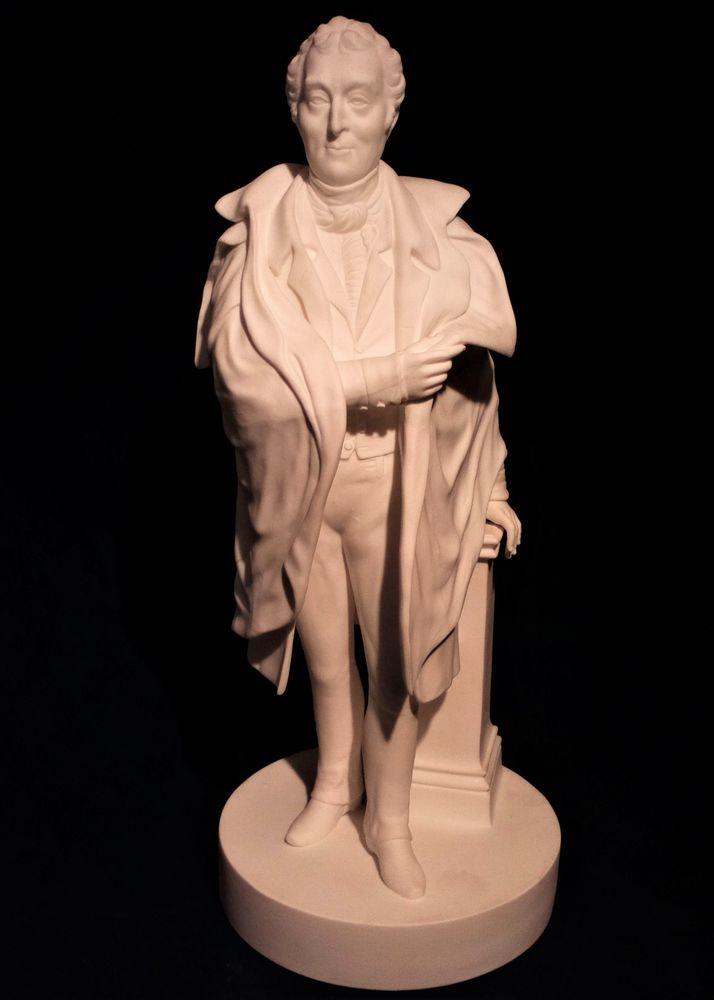 A Minton biscuit or bisque porcelain figurine of the Duke of Wellington. This attractive, highly decorative and very collectable English bisque porcelain figurine of Arthur Wellesley, 1st Duke of Wellington, KG, GCB, GCH, PC, FRS (1 May 1769 – 14 September 1852) modelled as a statesman standing, with his left hand on a square plinth or column, his right drawing his cloak around him, which is over his shoulders. Set upon a circular base. There may possibly be some sort of mark on the back but it is indistinguishable.
Arthur Wellesley, the Duke of Wellington was the political mentor to Sir Robert Peel who was his home secretary from 1828 - 1830 during one of Wellesley's two terms as the Prime Minister of the United Kingdom. We have a similar figurine but that of Sir Robert Peel also listed.
The Duke of Wellington was originally a soldier and was involved in 60 battles during the course of his military career, which included, the Netherlands, India, the Spanish Peninsular Campaign of the Napoleonic Wars, and most notably his victory over Napoleon at Waterloo in 1815 where he commanded the allied army. He remained Commander-in-Chief of the British Army until his death.
Although this figurine is unmarked it was undoubtedly made by Minton of Stoke-on-Trent, Staffordshire, England.
Minton Biscuit Bisque Porcelain Figure Duke of Wellington Antique c 1830