What pair of water carriers!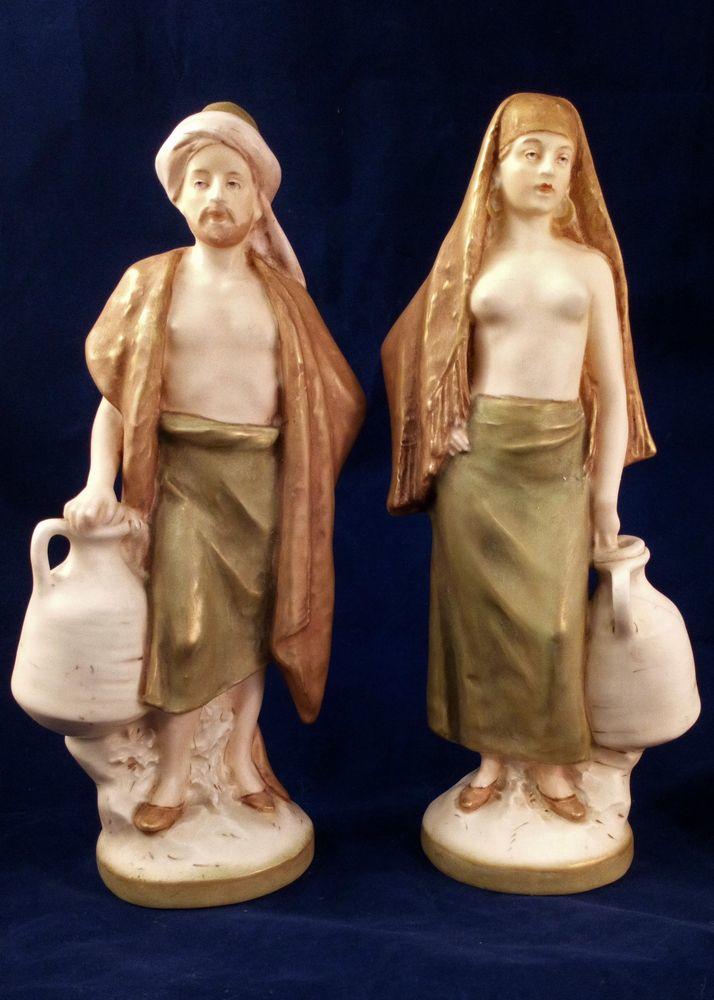 Royal Dux Porcelain Pair Figurines Arabian Water Carriers 1444 1445 Antique circa 1910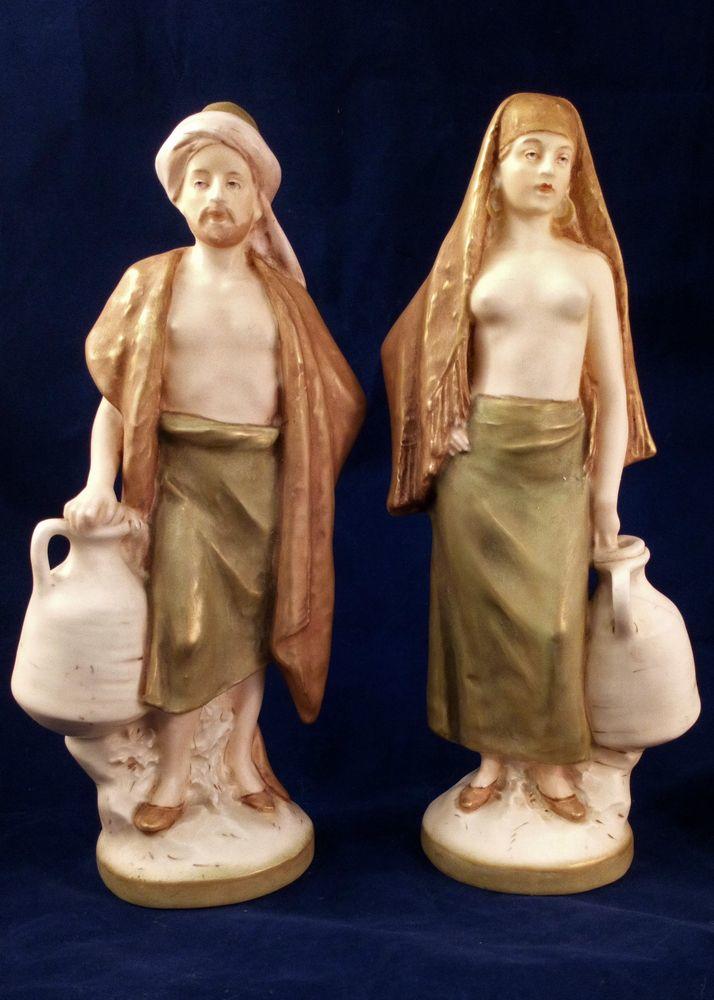 Pair of Royal Dux porcelain figurines of Arabian water carriers, both topless and carrying two handled water jars. This is a very attractive and highly collectable pair of Royal Dux figurines - model numbers 1444 and 1445 - dating from the early 20th century.
Royal Dux Porcelain has been made in the town of Duchcov, then Bohemia, now the Czech Republic (previously Czechoslovakia) located to the North West of Prague.
The figures are of an Eastern man and woman, although they have very European features and blue eyes - dressed in skirts and robes and with bare chests. He has a turban type head dress and she wears a fringed shawl around her head and shoulders. The figures have the very pleasing, muted colour palette of Royal Dux of this period and accentuated with soft gilding.