Antique Signed William Woodhouse Oil Painting of Horse and Foal circa 1910 - 1920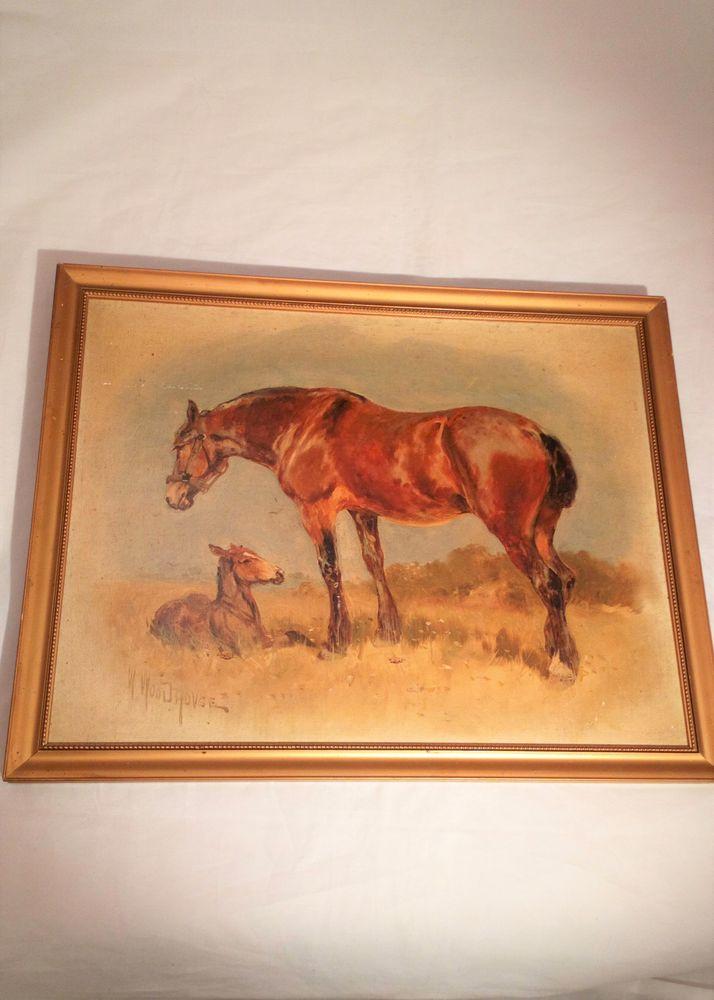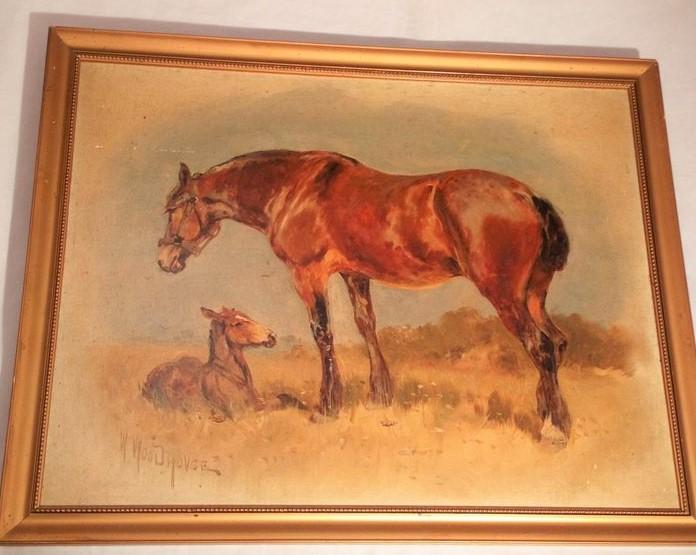 A very attractive and collectable oil painting by a renowned Northern artist, William Arnold Woodhouse. This beautiful study of a horse and foal in a meadow is signed by the artist, William Woodhouse (1857 - 1939) of Poulton le Sands, Lancashire.
Woodhouse specialised in animal portraits in the tradition of Landseer and his work is highly praised for its artistic skill and realism, He is particularly renowned for his portrayals of horses and captured their form and movement with great aplomb. Woodhouse studied at the Lancaster and Nottingham Schools of Art. When aged just 26 years he exhibited in London at the Royal Society of Artists and he also exhibited at the Royal Academy. His paintings are collected worldwide.
This very desirable oil painting on board shows an idyllic image of a chestnut mare and her young foal. She is standing in a meadow with the foal sitting before her. The contours and shading of the horse's body are very skilfully depicted and the painting demonstrates the great skill with which Woodhouse was able to capture the essence of an animal.
The painting measures 15 1/2 inches by 12 1/2 inches and is in what appears to be its original gilt frame. We would date it to around 1910 -1920. It is in good, original condition with a couple of minor scratches to the oil - see images. It would probably benefit from being professionally cleaned.