Worcester Porcelain Dr Wall Period Pine Cone Blue and White Cress dish 1770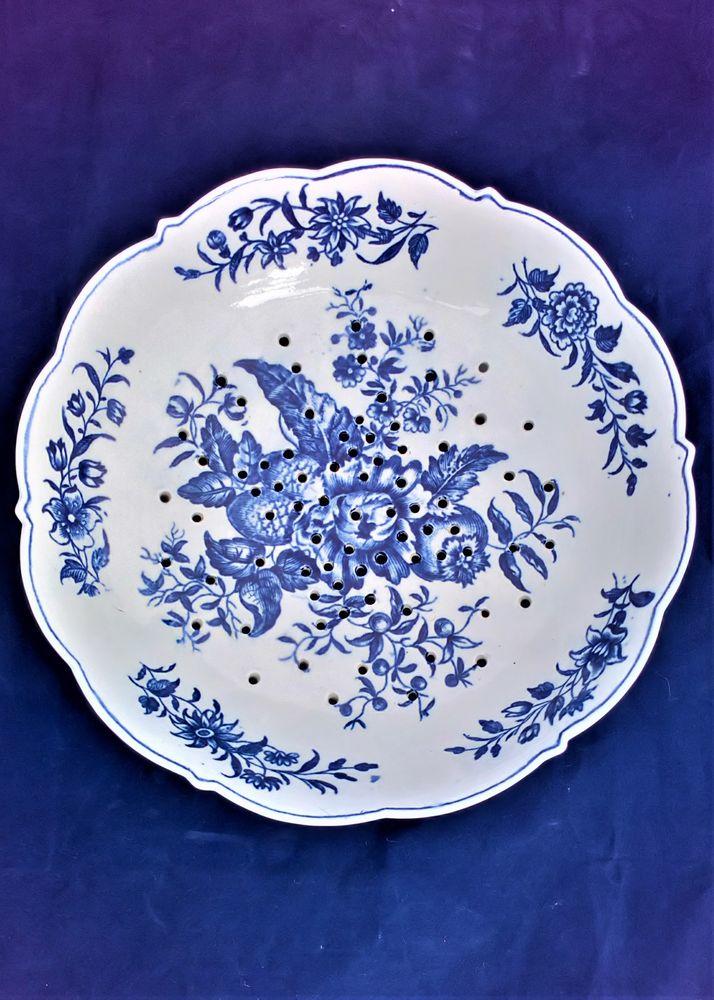 A Dr Wall, or first period Worcester Porcelain, blue and white transfer printed cress dish dating from the third quarter of the 18th century. The jolleyed, lobed edge, pierced cress dish is decorated with the "Pine Cone Group" pattern, which consists of a large central rose flower with acorns, smaller flowers and leaves and berries. Some collectors refer to these as strawberry dishes. The dish has a simple hand painted line border.
This porcelain item is made from steatitic porcelain containing soap rock from Cornwall and is marked with a hatched crescent in under-glaze blue on the back.
Dr Wall and his partners ran the Worcester Tonquin Manufacture at Warmstry House, Worcester, Worcestershire, England, from the early 1750s until the 1790s. This cress dish dates from around 1770 - 1780.
The pine cone pattern was also produced by other English porcelain manufacturers in the late eighteenth century, versions by Caughley and Lowestoft are recorded.
Worcester Porcelain Dr Wall Period Pine Cone Blue and White Cress dish 1770