Worcester Porcelain First Period Blue Scale Ground Dessert Plate circa 1770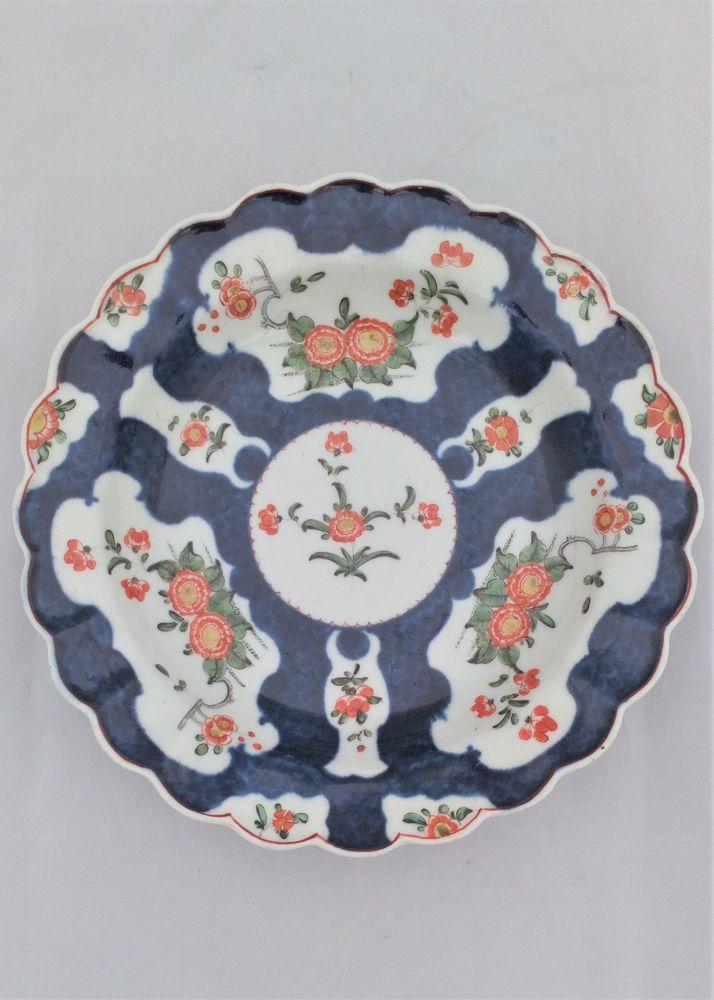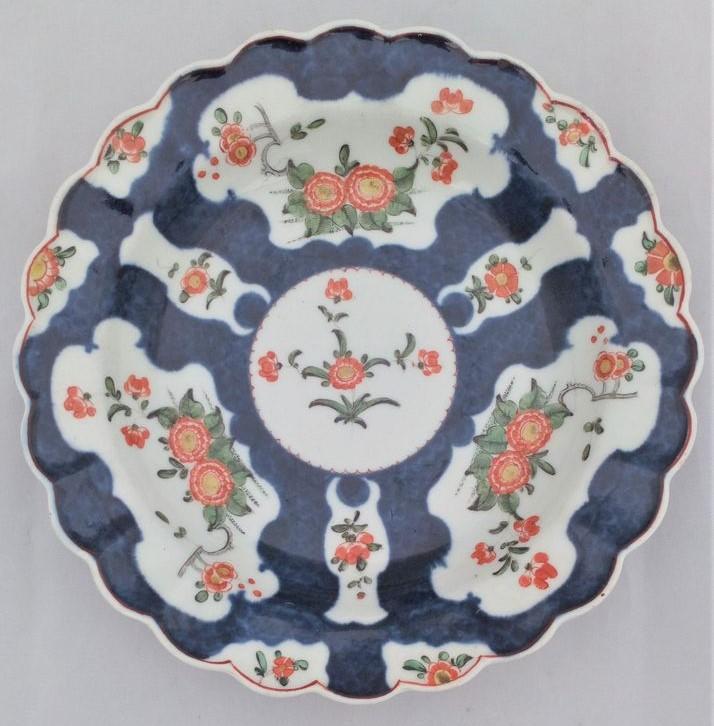 A Dr Wall, or first period Worcester Porcelain, scale blue and hand painted poly-chrome enamel dessert plate dating from the third quarter of the 18th century. George III was on the throne when this was made. The plate has a lobed edge and has a blue scale ground with rococo shaped mirror and vase cartouches with factory decorated poly-chrome floral sprays. The plate has a simple hand painted iron red line border.
This porcelain item is made from steatitic porcelain containing soap rock from Cornwall and is marked with Worcester painted blue square 'fret' mark or "Chinese seal" in under-glaze blue on the back.
Dr Wall and his partners ran the Worcester Tonquin Manufacture at Warmstry House, Worcester, Worcestershire, England, from the early 1750 s until the 1790 s. This dessert plate dates from around 1770.
There are a number of terms that are applied to this type of decoration e.g. Wet blue, dry blue, mazarine blue and scale blue. However most collectors would refer to this as "blue scale".
Worcester Porcelain First Period Blue Scale Dessert Plate c 1770