Indian
Antique items of Indian origin including Deccan,Mughal, Kashmiri,Bengal of all shapes, materials, such as silver, brass, enamel, lacquer, papier-mache, bone for uses like lotas, pandans, trinket dishes, bowls, etc.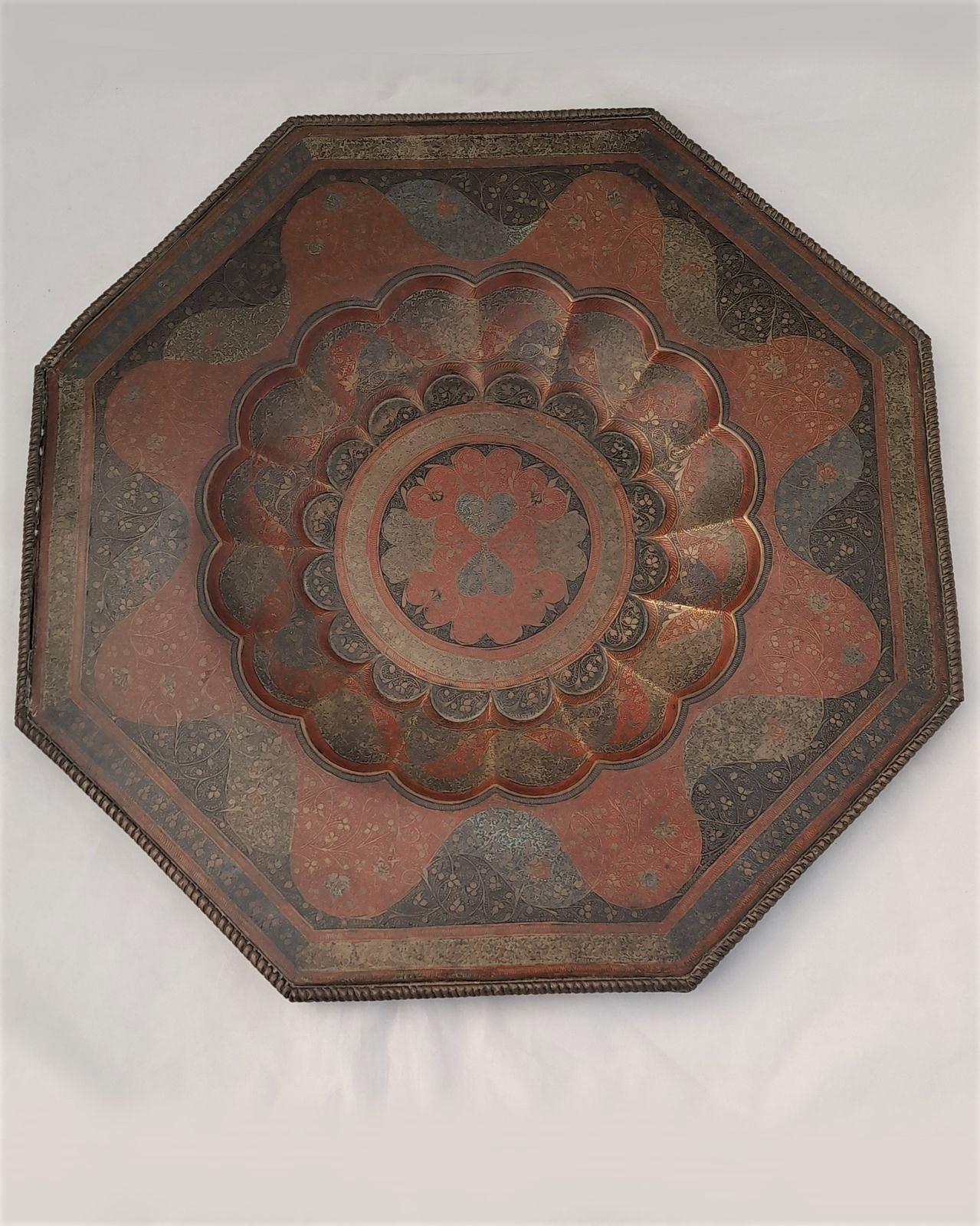 A very decorative and stylish item of Indian brass-ware, a hexagonal brass tray, engraved with floriate scrolls and having a lobed & dished centre...
View details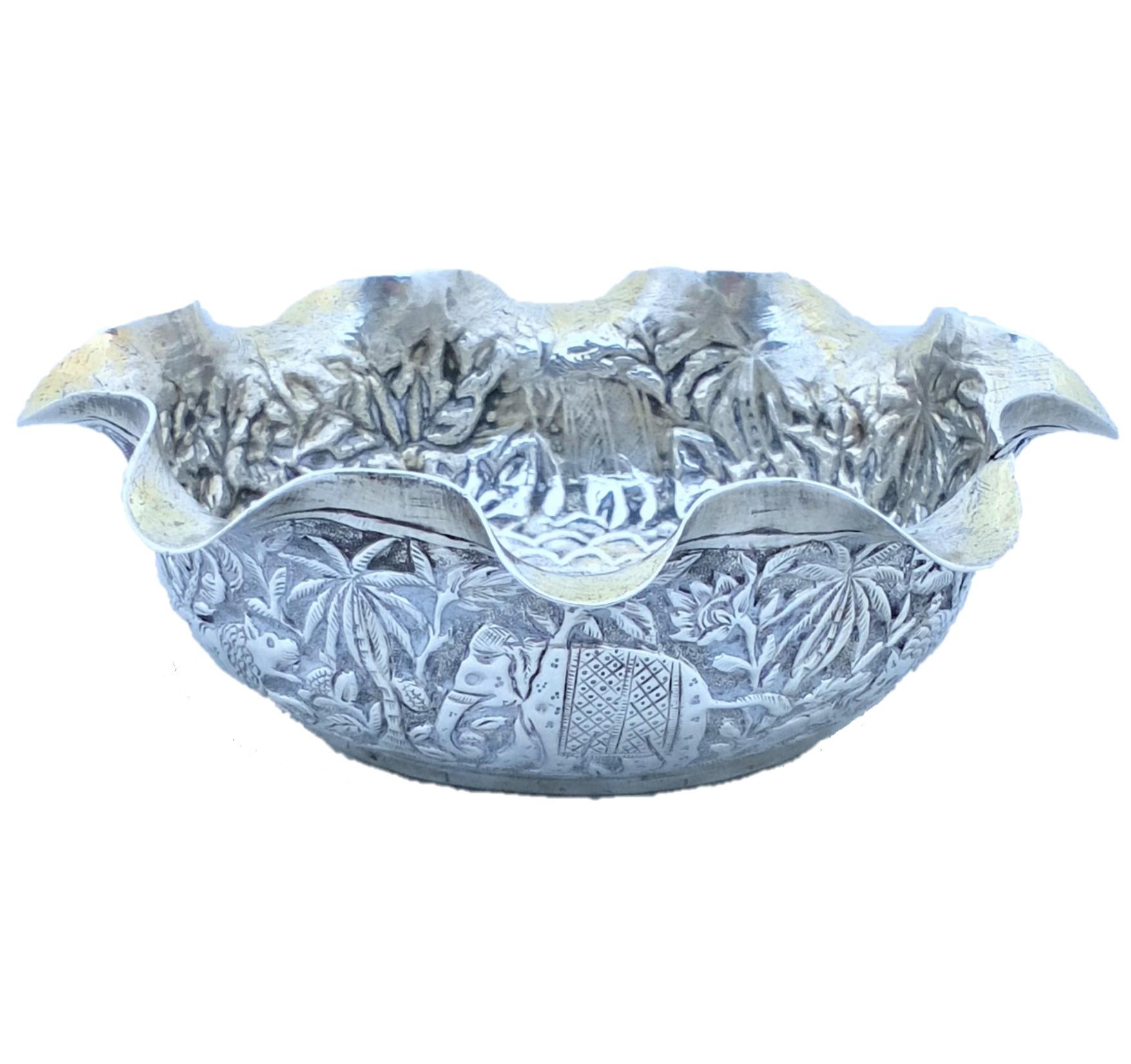 A beautiful antique Indian Lucknow chased and repousse white metal pin dish that is unmarked but tests as silver. The body has a wavy or scalloped rim...
View details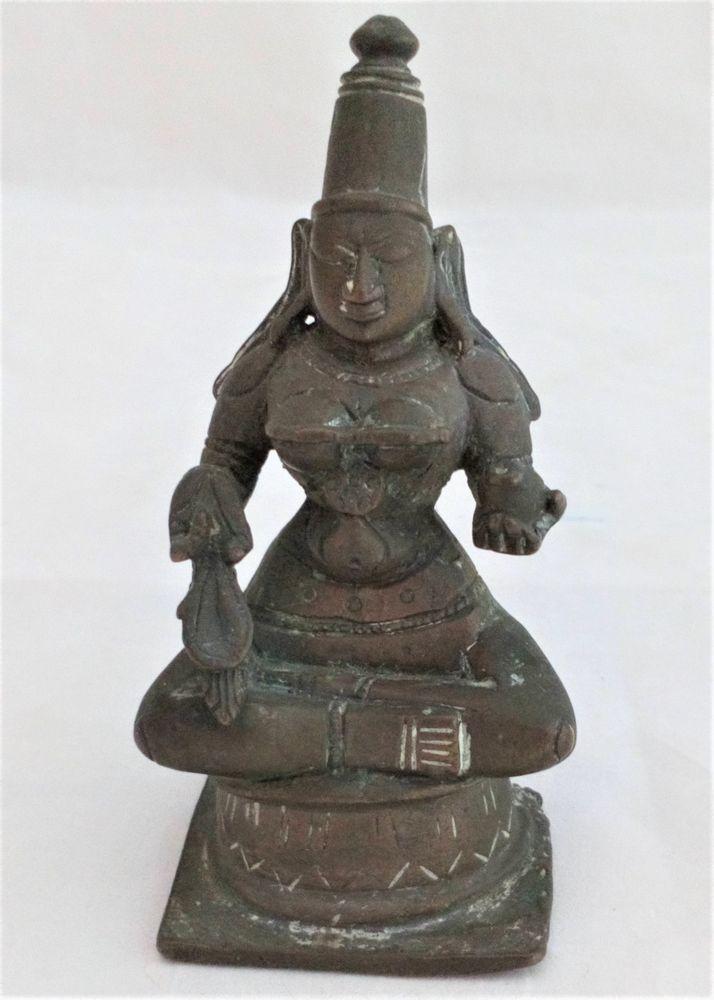 A 19th century, possibly 18th century, South Indian bronze figure of a seated Saraswati (Sanskrit: सरस्वती, International Alphabet of Sanskrit Transli...
View details