Plaques, chargers, & wall hangings
Plaques, chargers, wall plates and wall hangings of all materials, including Pottery, Tin Glazed Earthenware (Delft) , Porcelain, Stoneware, Copper, Brass, Fabric for sale.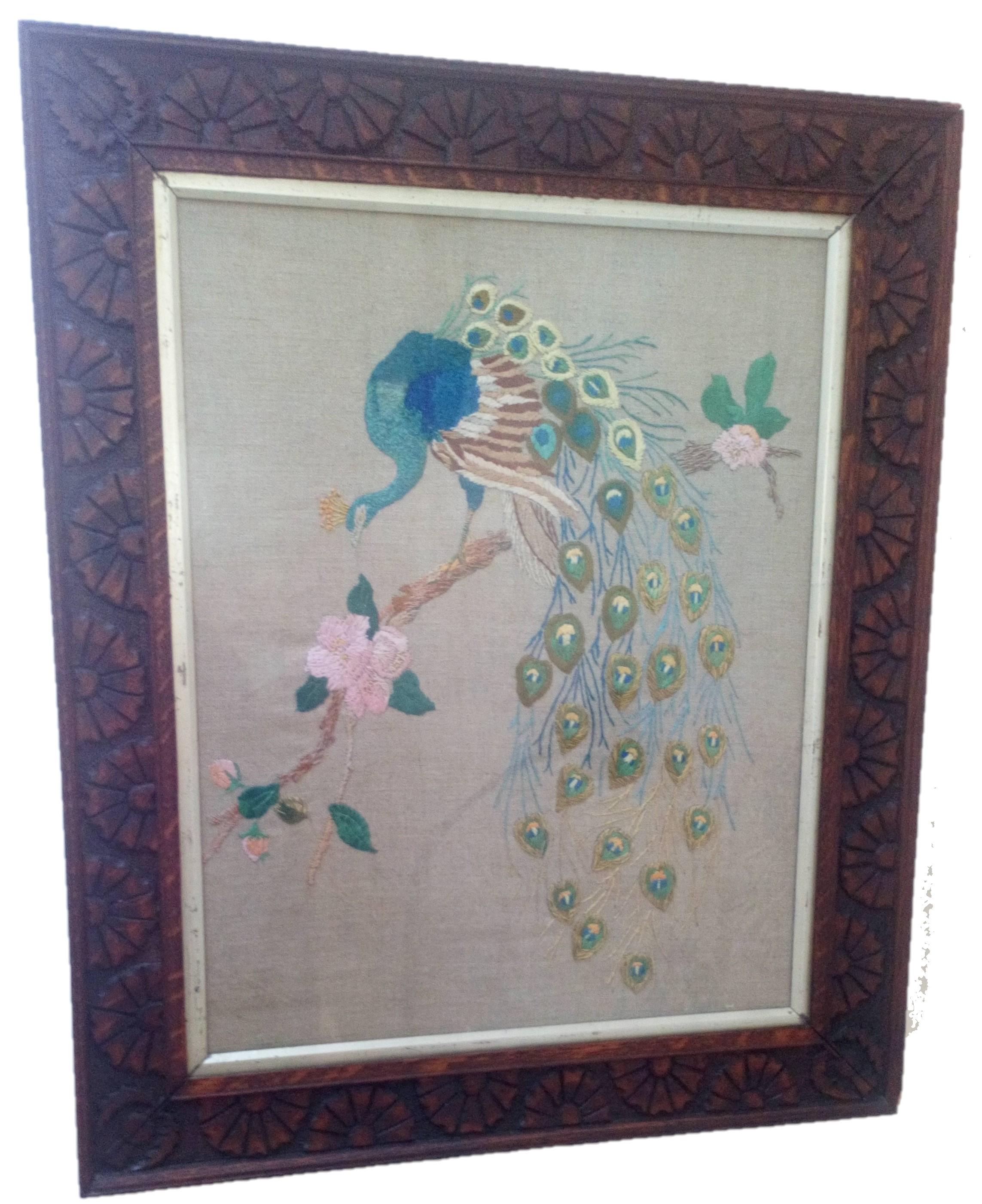 An Arts and Crafts Glasgow School carved dark wood framed colourful silk embroidery on unbleached linen of a peacock sat on a peach blossom branch. Th...
View details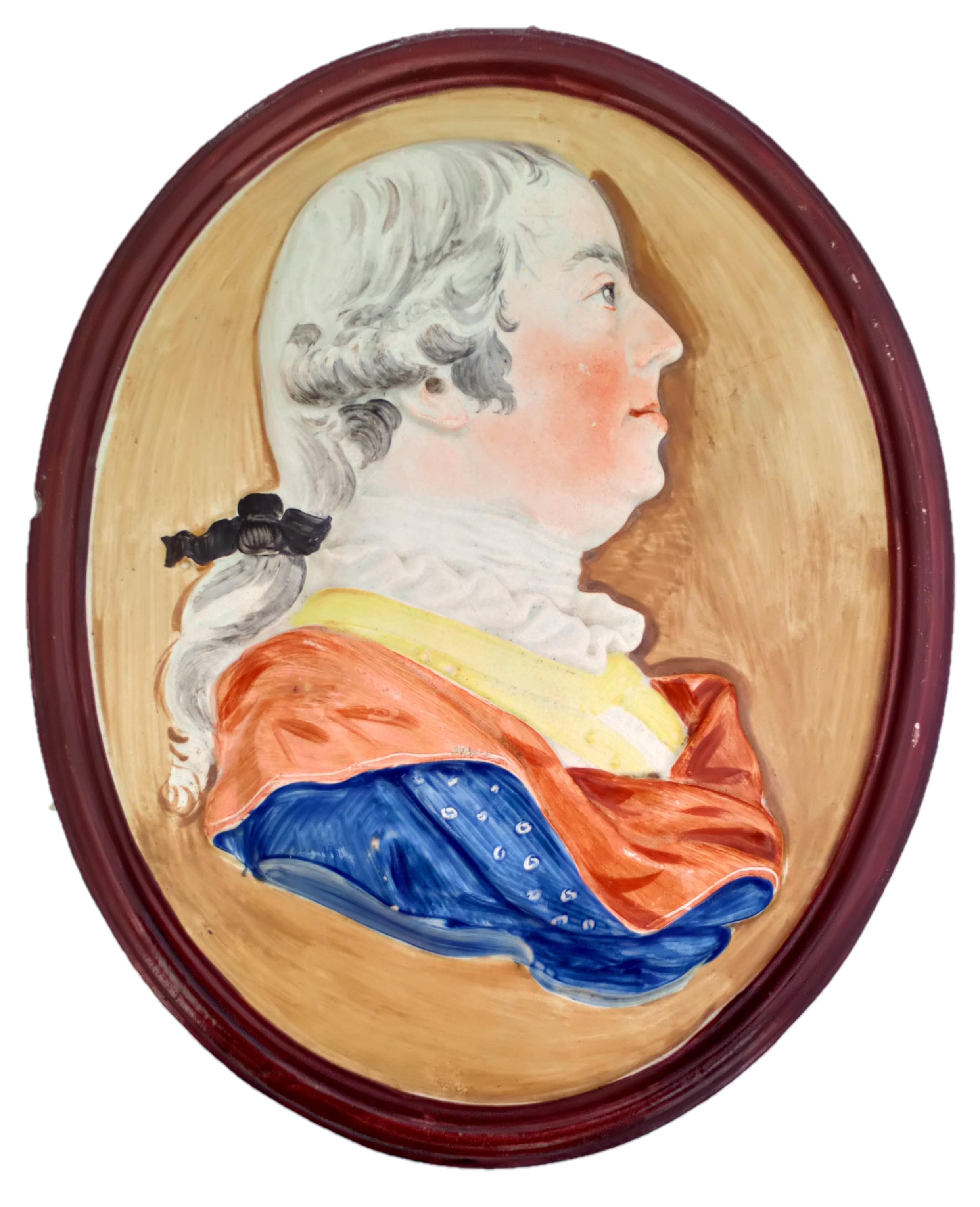 An oval portrait medallion or wall plaque of General Robert Monckton, made from polychrome enamelled pearlware ceramic possibly after a model by James...
View details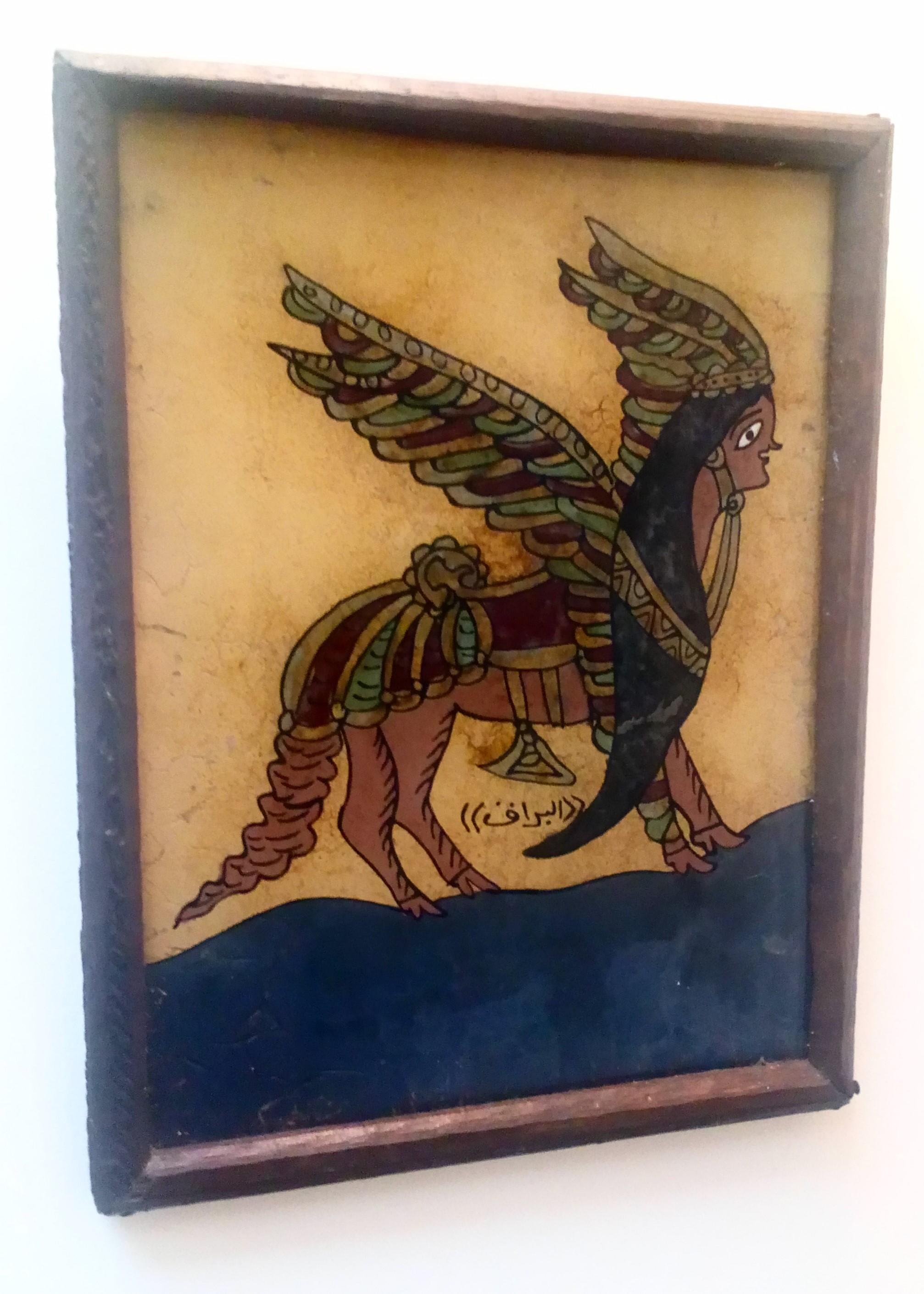 An antique reverse glass painting that depicts al-Buraq, a mythological steed, a creature from the heavens depicted as a winged horse with a woman's h...
View details